The first few weeks of school have been spectacular! I always forget how difficult different the beginning of kindergarten is from the rest of the year, but we are finally getting in the groove and I have the greatest bunch of learners! I wanted to share a fun activity we did this week to help practice alphabet sounds.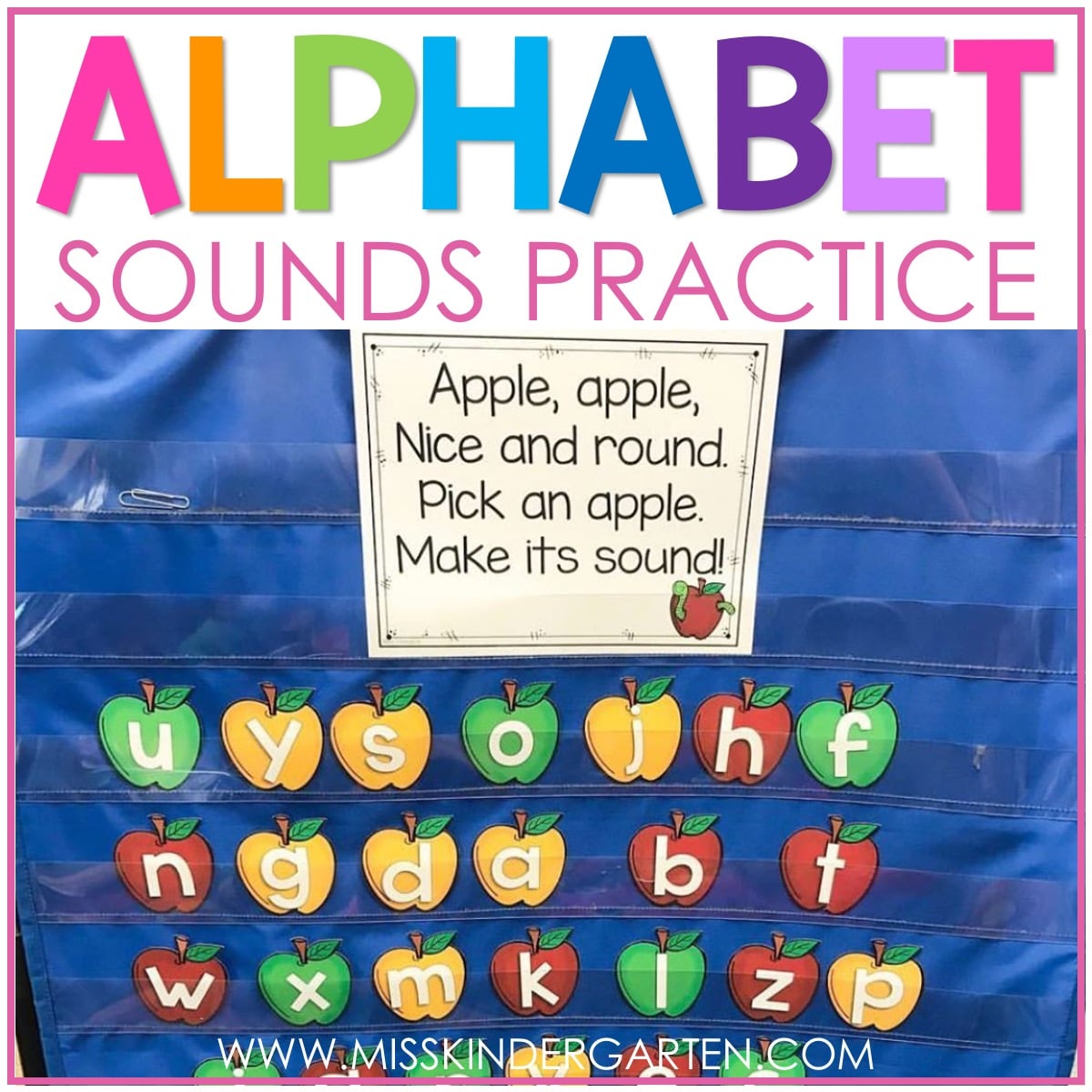 This activity is perfect for helping your students practice alphabet sounds in a fun way. My students love this game and don't realize they're even learning! After reciting the poem together, your students will pick a letter out of the basket and identify the sound the letter makes. Perfect for small groups, whole group, or as a time filler at the end of the day!
If you don't want to use a basket, you can give each student an apple at the beginning, or turn the apples over in the pocket chart and have your students come up one at a time to flip an apple.
Introducing the Activity
I introduced the alphabet sounds game during guided reading in a small group. Every kiddo had multiple opportunities to pick an apple from the basket and figure out the sound the letter made. I have seen SO much improvement in their abilities since the first day of school! So proud of my littles.
After we picked out all the apples, we worked together to identify each letter and put the apples in alphabetical order. So many skills in one little activity! We had a little time at the end of the day after packing up and my kiddos begged me to play the apple game! #dontmindifwedo
Keep the Learning Going!
Kindergartners thrive off repetition, so the more practice, the better! I created an alphabet sounds game for each month so we can continue to practice letter names, letter sounds, and building words throughout the year. Each month, the theme changes to keep my students interested and engaged. Here's a look at our October poem!
Try these for FREE!
If you're interested in adding these letters and sounds practice to your day, you can grab the apple and pumpkin alphabet sounds game for FREE by signing up below!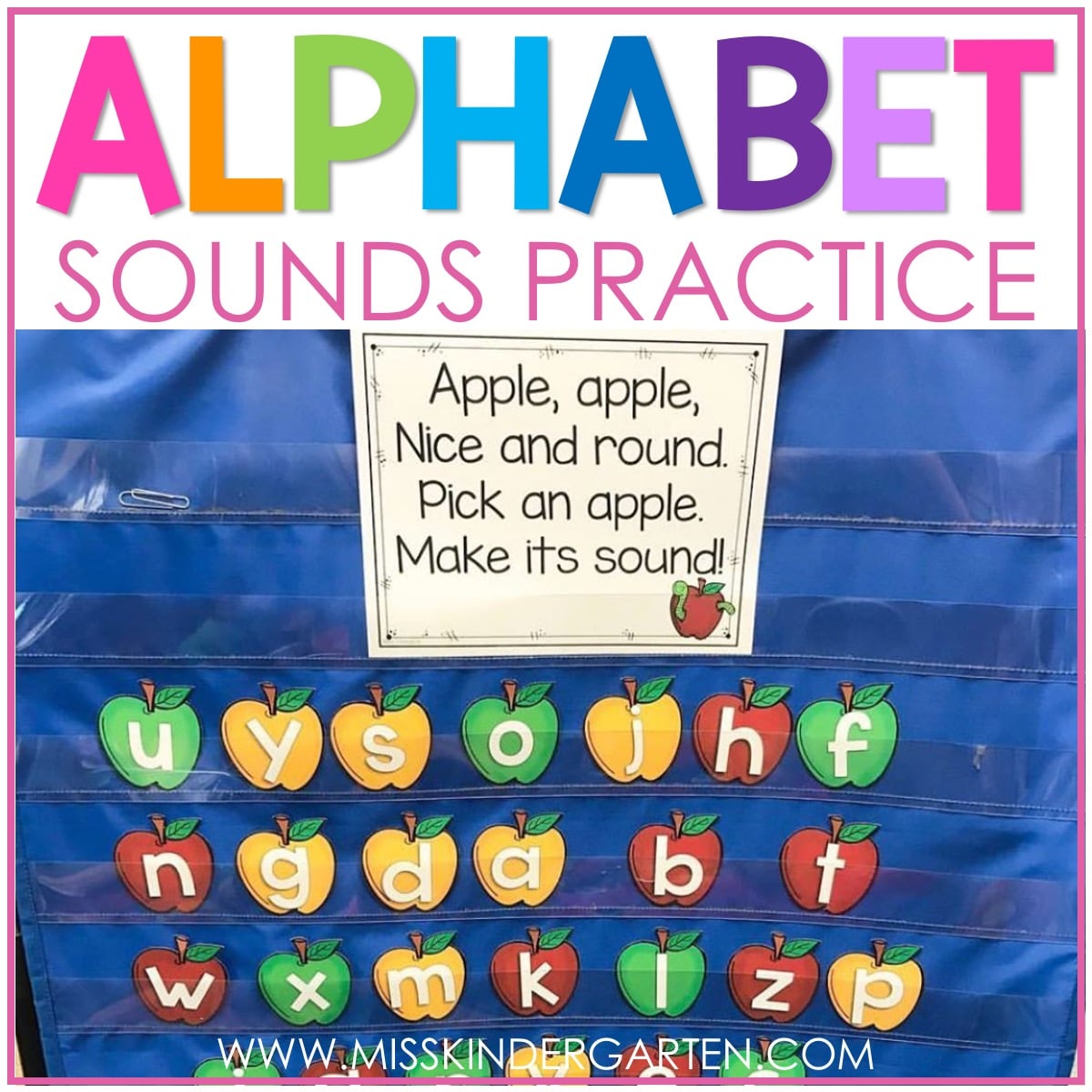 Free Alphabet Sounds Practice
Get 
4 free alphabet games
that you can use to help your students practice letter sounds in a fun way! This free download includes alphabet sound practice for each letter of the alphabet. Enter your email below to get this freebie sent straight to your inbox!