Learning crafts are one of my FAVORITE elements to add to our classroom and this crayon box name craft is no exception! Our students need lots and lots of practice with fine-motor skills during the school year and crafts are great for practicing those skills! Your students work on strengthening those tiny muscles when they cut out the Crayon Box Craft Templates to create their crayon box name, use their glue stick (correctly, not covering their entire project and desk in glue 😂), and manipulate the pieces to put them all together.
Crafts look great displayed on the walls and give your students ownership over the classroom, but they also help with a lot of learning skills! Learning crafts are a great way to help your students practice listening to and following step-by-step directions, spatial awareness skills, and fine motor skills, all WHILE learning important concepts and facts!
Learning Your Name with a Craft
In kindergarten, we work a lot on learning our names. This crayon box name craft makes for a really fun learning opportunity at the beginning of the school year, and is a lot of fun to make!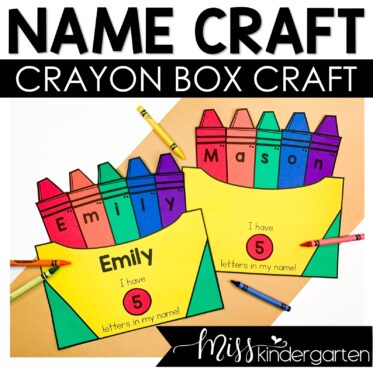 $3.00
Crafts make learning exciting and fun, while helping to keep your students actively engaged. This adorable crayon box name craft makes a great back-to-school activity and is a fun way to have your students practice spelling, recognizing, and counting the letters in their names. The perfect addition to your back-to-school bulletin board!
Shop Now
To make the craft, each student will need a crayon box template and enough crayons to spell out their name. If you just want your students to work on recognizing and ordering the letters in their name, you can give them crayon pieces with the letters of the name already on them.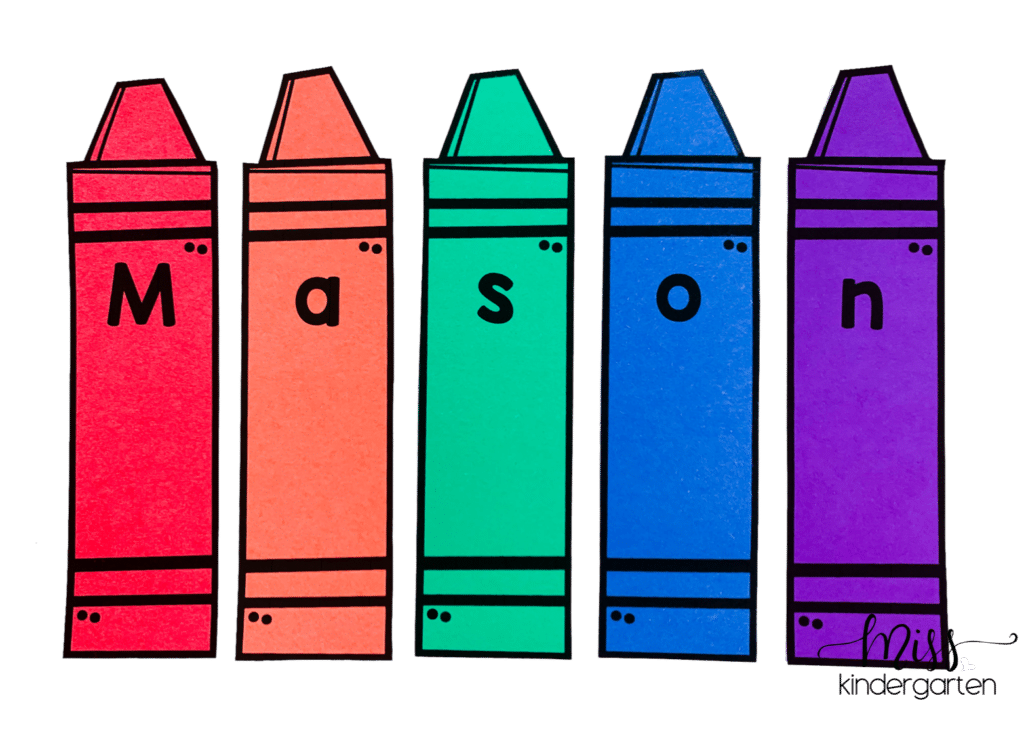 Next, have them arrange the crayons so they fit inside the crayon box. Make sure to show them how to apply the glue to the bottom of the crayon only so the letters still show. If you want your students to practice writing the letters in their name, they can write each letter after they glue the crayons down.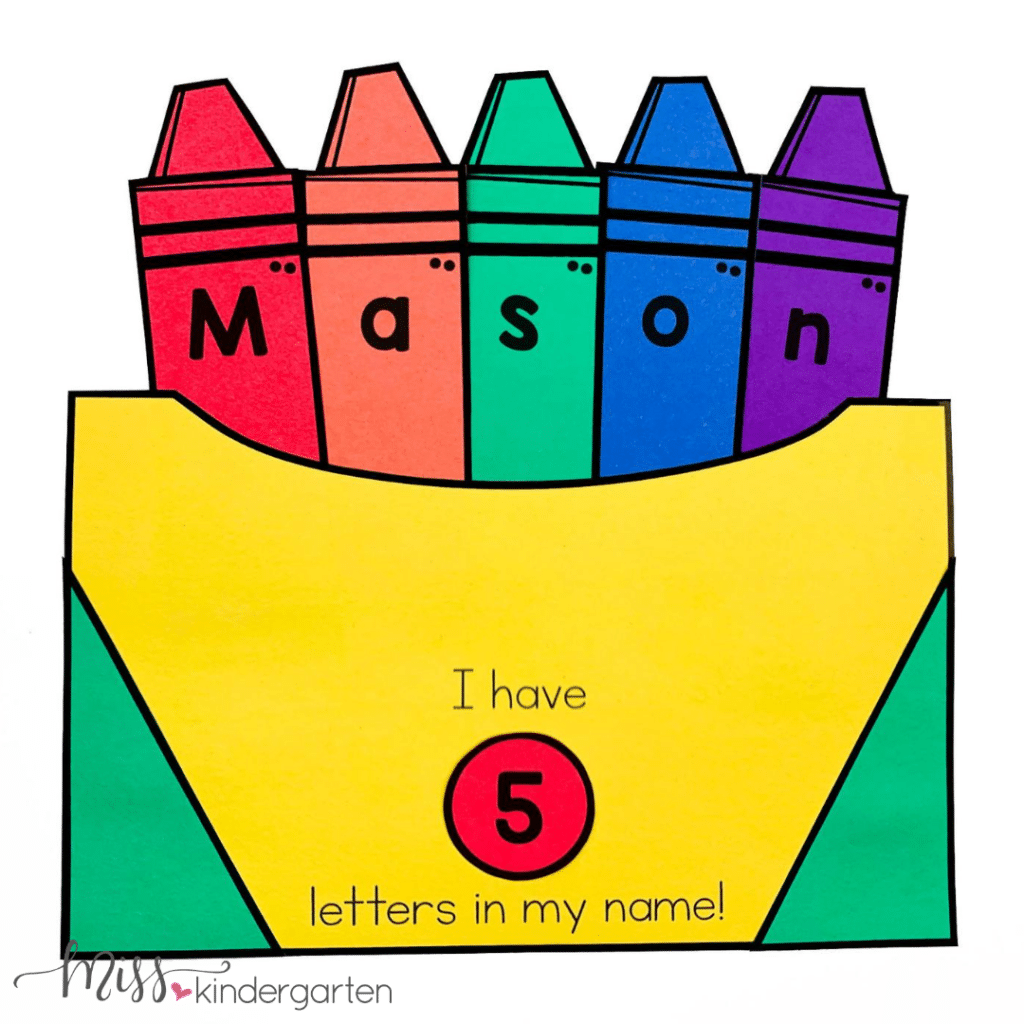 Even more learning!
After they complete their name, have them count how many letters are in their name and write it on a red circle. Then they can glue the circle onto their crayon box. You can also write or have your students write their name on their crayon box as well.
These crayon box crafts make the cutest bulletin board display at the start of the year (or any time of the year really!). Glue them onto a 9″x12″ piece of construction paper and staple them onto the board.
Back to School Activities
You can find even more Back to School activities to keep your students learning and engaged in my Back to School Activity Bundle. It includes the crayon box name craft as well as morning work practice, first week of kindergarten printables, low-prep centers, and much more!
$20.00
This bundle of Back to School activities is everything you need to create a fun and memorable start to the year, whether you are meeting your students in person or virtually. It's full of engaging activities your students will love and will give you the confidence of knowing you are providing them with meaningful resources that will help work on important kindergarten skills.
Shop Now
Save this post for later and pin the image below!