I absolutely love starting our day together with calendar time. But let me tell you, this morning meeting time is more than just days of the week and months of the year. It's a fast-paced, skills-filled time of the day that covers just about every content area we study.
Our calendar time generally takes 15 minutes or less. I tell you this because while there are many components and activities, none of them takes very long. It would be rare for any single component of calendar time to take more than 5 minutes. Most are approximately 3-4 minutes, with single activities often lasting less than 2 minutes.
It's important to remember that calendar time is a daily review. If you are introducing something brand new, it may take a little longer at the beginning. But in the day-to-day practice, this fast-paced skill review activity provides daily reinforcement and practice. Over time you will see your students mastering these skills and concepts, not because of an intense lesson but because of the repetitive, daily practice they get during calendar time.
Morning Greeting
Each day we start our morning calendar time with a morning greeting. This morning greeting time just might be my favorite part of calendar time because it is such a great community-building activity. Over the years I've used a variety of different morning greeting activities.
The morning greeting can be a chant, poem, song, or even an interactive greeting. Use this time to help build the classroom environment that you want to create. I love to use this time to develop classroom relationships, celebrate students, and make sure they know they are welcomed, accepted, and safe in the classroom.
The Date
After our morning meeting, we jump right into the date. This is the time that we work on reading a calendar, learning the days of the weeks and the months of the year. First, we say the date and find it on the calendar. We also practice writing the date and filling in the calendar with our individual calendar notebooks.
I love using songs to teach the days of the weeks and the months of the year. There's something about a catchy tune that really helps our students learn. My favorite calendar time songs are part of my Songs in the Classroom resource.
Using the calendar is also a great way to work on building and identifying patterns.  Whether you use a traditional calendar with the number cards or a projected digital calendar you can use the days to create patterns. 
$12.00
Having your students actively engaged in their learning is the best way to ensure that all of your students are getting the most out of your instruction. My students were always learning passively during calendar time, so I created these calendar notebooks to change that!


Shop Now
At the beginning of the year, I start simple with an AB pattern and then each month build on it. While this patterning may seem like a simple concept, it is laying the foundation for more complicated number and shape patterns that students will use in higher-level math.
Number Sense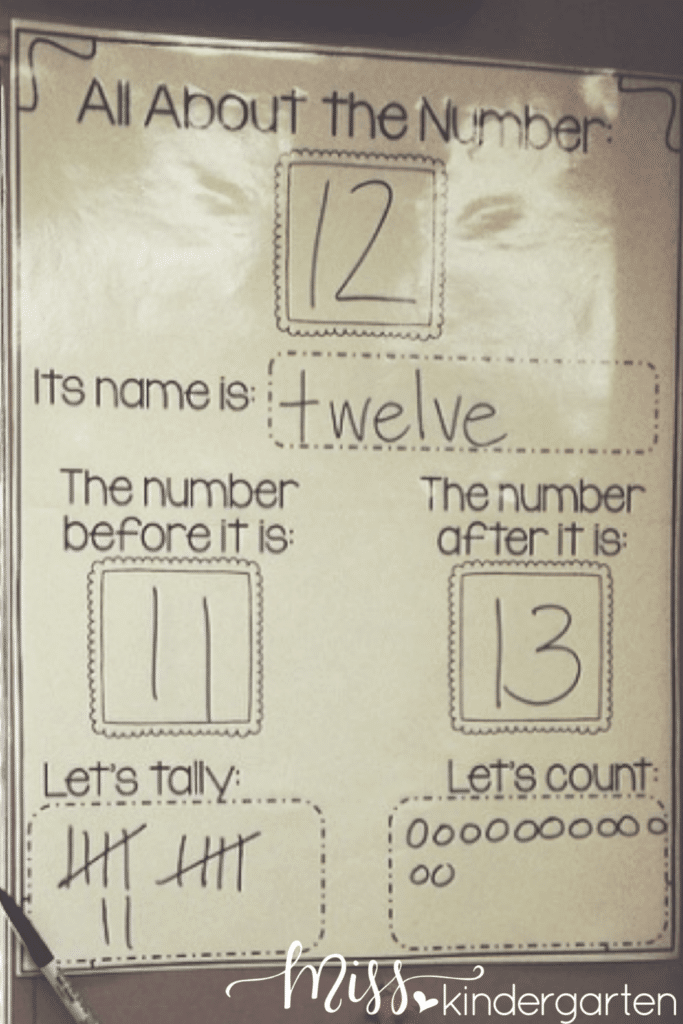 There are many ways to build number sense skills into the morning calendar time. This time needs to start with a number. You can use the number from the date, the number of days you've been in school, or a random number that aligns with the teaching standards and skills you've already taught.
Once you have a number then you can dig into important number sense skills. Using the target number I weave in activities to work on:
number identification
number writing
the value of what the number represents
building sets
counting with 1 to 1 correspondence
composing and decomposing numbers
building the number with place value blocks and tally marks
Counting to 100
As part of calendar time we practice counting every.single.day! At the beginning of the year, we may start without counting to 10 or 20, but within just a couple of months we are counting to 100. I absolutely love using video-based counting songs for this activity. Through a video and song, students are engaging are able to hear, say, see and move the counting. This ability to use multiple senses really helps students learn.
Weather and Seasons
Once we are done with numbers and counting we move right into a little science!  Each day we identify the current weather and season.  This is a great way to introduce some great weather and seasonal vocabulary too. 
$12.00
These are songs and chants that I use in my classroom to help with classroom management, calendar time, learning sight words, color words, and more! Audio files are included so you can easily learn how to sing each song!
Shop Now
As we identify the weather we use a graph to collect our data. Ok, so maybe there is a little math in this section too! Through this activity, students learn about picture graphs and bar graphs. And while each involves gathering and graphing the data, we expand on this at the end of the month.
On the last day of the month, we also dive into analyzing the data. We identify the weather types that occurred most often and least often. We compare numbers and later in the year even use this information for basic addition and subtraction. The students learn a lot of great vocabulary like most, least, greater than, less than, and equal to.
Calendar Time Wrap-Up
As you can see, calendar time is a great time to build in skills review for a variety of skills, concepts, and subject areas. If there is a specific skill your students need practice on, try adding a 30 second to 1-minute practice to your calendar time. You will be amazed at the difference it makes in student progress.
Whether you follow my calendar time or make it your own, I know that this fast-paced time will be a great start to your day.
Pin this post to your favorite classroom Pinterest board so you come back for more tips and ideas for your calendar time.