Learning the basics of a calendar is an essential life skill that students need to master. However, learning about how time is measured can be an abstract concept for young students to understand. If you're wondering how to teach calendar skills in an engaging way, keep reading! Your students can learn more about the days of the week and the months of the year with these helpful tips and resources!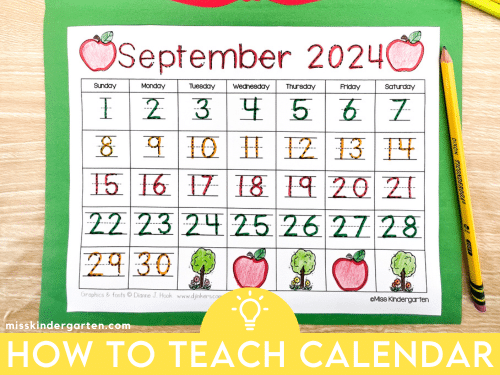 How to Teach Calendar Skills to Young Students
When it comes to teaching calendar skills in the classroom, consistency is key! Students need many exposures to these concepts in order for them to stick. As with any skill that requires repetition, it's important to use activities and routines that will keep students engaged! Here are a few of my favorite ways to teach calendar to young learners:
1. Use Your Own Calendar
Young students model what they see! If you want them to take an interest in using a calendar, it's helpful for them to see you using one. This goes beyond the student calendar on your bulletin board! Pick out a calendar with fun pictures to keep at your desk. This shows your students that a calendar is a tool that you use for yourself and not just at calendar time. Plus, you can include your students in the fun of flipping the calendar page to the next month. Everyone loves a calendar picture reveal!
2. Create a Calendar Routine
In addition to getting your students interested in learning about the calendar, you need to explicitly teach them about the days of the week and the months of the year. An engaging way to do this is by setting up a calendar routine. During this time, you can review the date, what day of the week it is, count the number of days until an event, and so on.
Students are more likely to understand the passage of time when they can have these discussions each day. They will also be able to learn important calendar vocabulary as they participate in the daily calendar routine.
3. Use Songs and Rhymes
One of my favorite ways to help students master calendar concepts and vocabulary is with songs and rhymes! Music is a powerful learning tool that can help students memorize vocabulary, understand concepts, and even put things in the correct order. This is why calendar songs are so helpful! Not only can students practice saying the days and months, but they can also learn the order.
There are a lot of calendar songs out there, so I know how hard it can be to choose the best ones for kindergarten. Head over to this post about using music in the kindergarten classroom if you'd like to see my favorite calendar songs for young learners.
4. Make It Meaningful
Memorizing the names of the days and months is just the beginning! Unless students have an understanding of these terms, they're just repeating a list of words from a catchy song. The next step in teaching the calendar to young learners is to make it meaningful to students. There are many different ways that you can do this!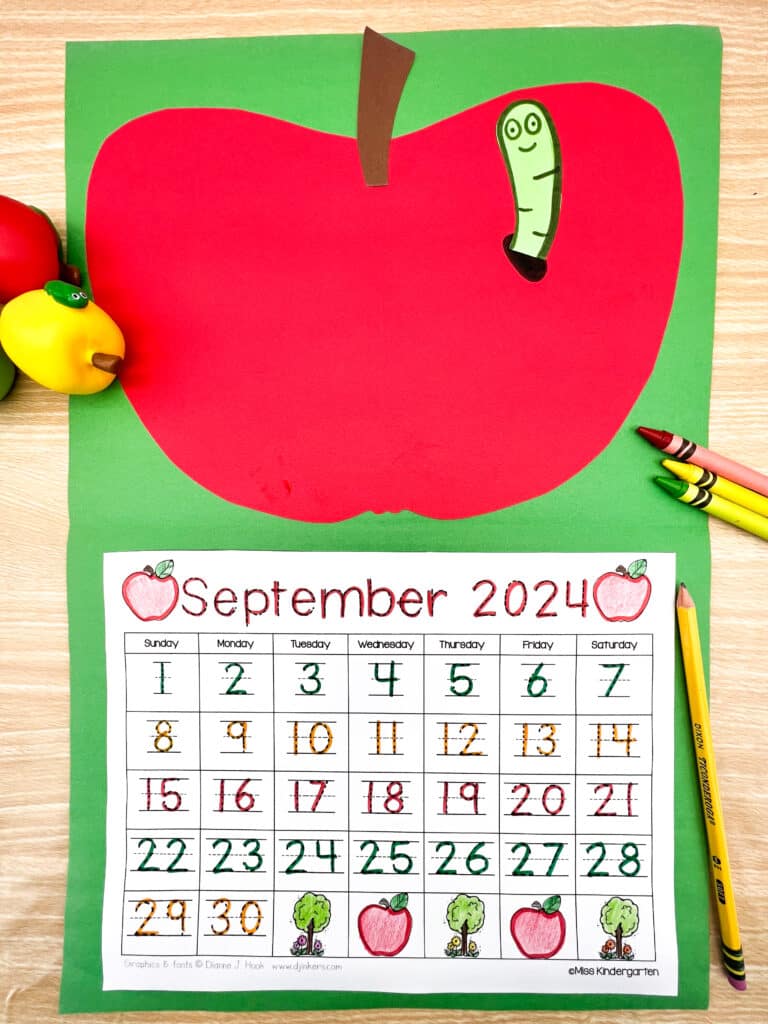 First, you can highlight the parts of the school routine that are unique to each particular day of the week. Students will start to understand the difference between the days of the week. They will learn that P.E. class is on Tuesday and they go to the library on Thursdays. As students make these connections, the calendar becomes more meaningful for them. This is also a great way for students to get a feel for the pattern of the weekly calendar.
Another way to help students make more connections with the calendar is to talk about events that are unique to them. You could include a birthday icon in your classroom calendar display so students can see where their special day is on the monthly calendar. Do you keep track of lost teeth in your classroom? You could try incorporating a calendar or graph to track lost teeth by day of the week or month of the year. Students love to see who else lost a tooth in the same month or on the same day of the week!
5. Create Monthly Calendars
Finally, another engaging way to help students make meaningful connections to the calendar is to have them create their own! As part of your monthly routine, you can have students create their own calendar from a blank template. After filling in the numbers on the calendar, students can circle or mark special days in that month. To make it even more fun, you can mount each calendar page to a long piece of construction paper, then add a seasonal craft!
In addition to making the calendar more meaningful to your students, this activity can also provide number writing practice! Students are able to practice writing numbers in order using correct number formation. They can also practice letter formation as they trace or write the name of the month at the top of the calendar. If you choose to include a fun calendar craft, this will add even more engaging fine motor practice to this activity!
Printable Calendar Template
Would you like to add more calendar practice to your classroom? I have you covered! I've created a set of Printable Calendar Templates that you can use with your students.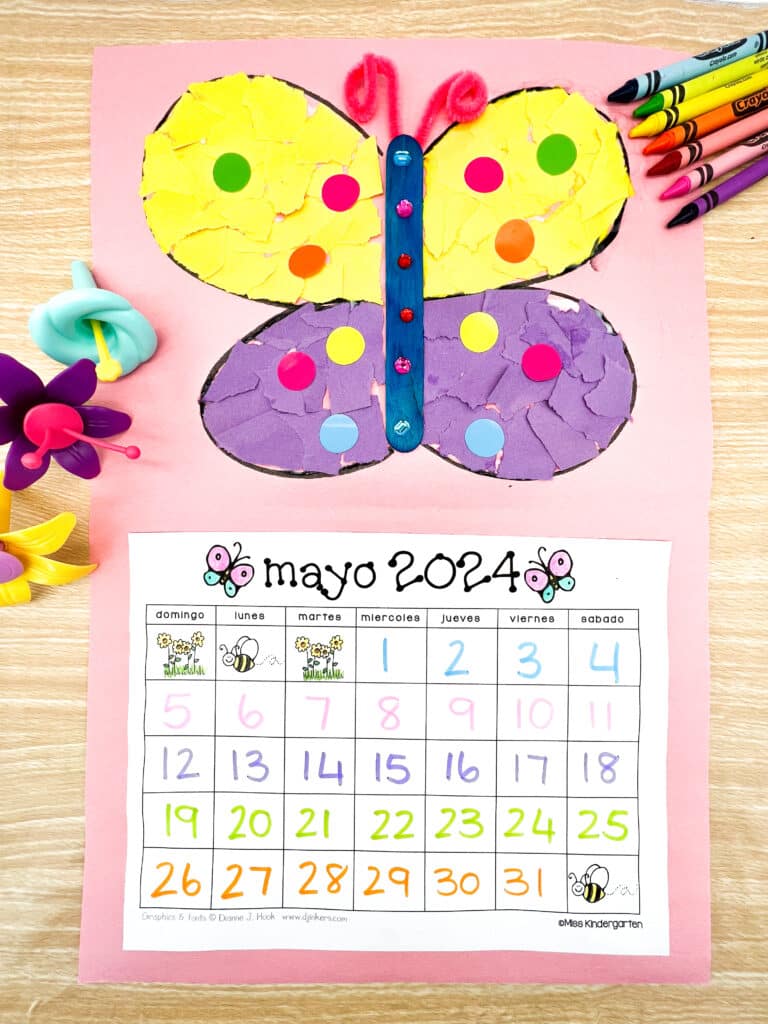 This editable resource includes both Spanish and English calendar options. I have also included both traceable and blank calendars so that you can choose the version that's best for your students.
If you'd like to take a closer look at everything included in this resource, you can click below to find it in my shop.
$4.00
Have your students practice tracing and/or writing their numbers each month with these cute monthly calendars. This is a great way to reinforce patterning skills and number order each month.
Shop Now
Save These Tips for Teaching Calendar in Kindergarten
I hope that these tips about how to teach calendar skills were helpful to you! Be sure to save this post if you'd like to come back to it later. Just add the pin below to your favorite board on Pinterest. You'll be able to quickly find these tips and resources for teaching calendar in kindergarten.