Kindergarten teachers sure know how to have fun! We are always ready for every holiday and celebration with arts and crafts ideas always in our back pocket. Other grade-level teachers may even come to us for craft supplies because let's face it…they know we likely have it 😉
Everyone else may look at crafts as "extra work" and "fluff", but we know deep down that learning crafts are so much more than that! They have a true purpose and are very powerful learning tools for our developing students. Let's talk about 5 reasons crafts are a MUST in your kindergarten classroom.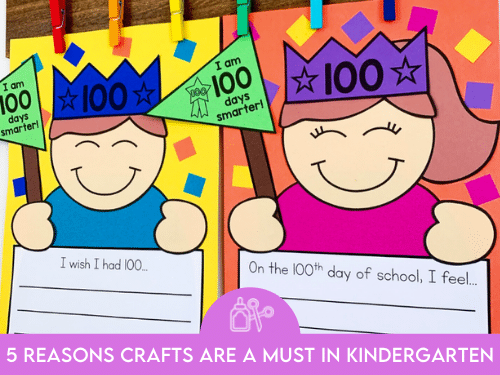 #1 Hand-Eye Coordination
This is a skill your littles have been working on since they were babies when they started reaching for their bottle or grabbing their feet. Hand-eye coordination will continue to develop over time as they start to brush their hair and learn to tie their shoes. Playing games in PE and in the backyard will also help with this development. We can do our part in the classroom by incorporating crafts into our daily activities.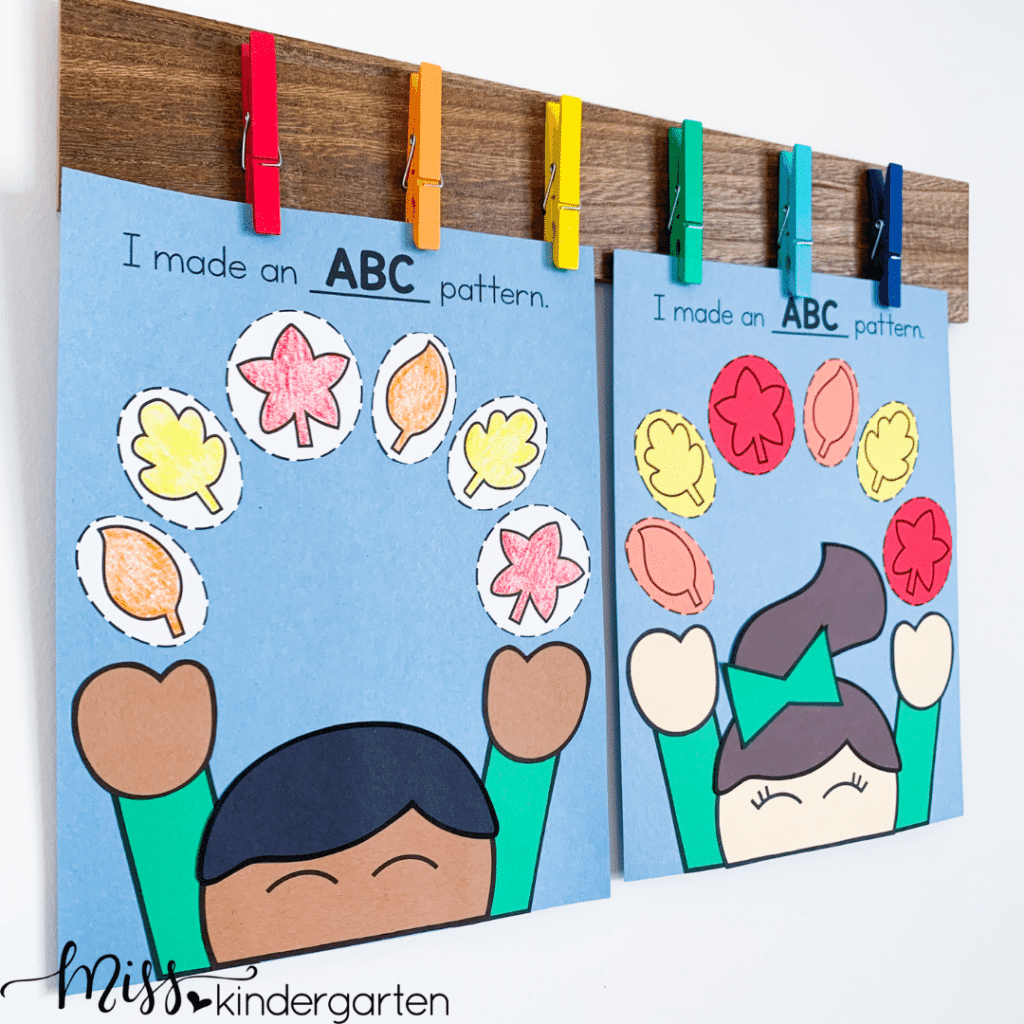 Scissor skills are an excellent way to help students develop good hand-eye coordination. By giving students opportunities to cut lines and shapes, they practice using their eyes to guide their hands and movements. It can be as simple as drawing lines on a paper for them to snip or cut.
This fall themed pattern activity is great for the beginning of the school year. Students get to practice cutting with these simple circle and oval cuts.
Another craft I use to help develop hand-eye coordination is the All About Me Backpack! With this craft, students will be creating some simple pockets on a backpack and filling it with different items that represent them. It takes some serious hand-eye coordination to slide those pieces into the pocket. And as a bonus, it helps me to get to know my students better too!
#2 Crafts Teach Shapes and Colors
Learning shapes and colors are a huge part of the kindergarten curriculum. It is always a good idea to reinforce teaching these concepts in different ways. Using crafts to teach shapes and colors allows for a great hands on approach. Students also begin to develop an understanding of how basic shapes can be used together to create new things.
These addition Christmas trees are a great example. Students will use basic shapes and put them together to create the tree. There are plenty of shapes and colors in this craft to be sure your kiddos are learning while having fun!
#3 Fine Motor Skills
Helping our students develop strong fine motor skills is a must in the primary classroom. Building up those hand muscles is so important for their future writing skills and many daily life skills.
There are many classroom activities that can help with building fine motor skills. Coloring, cutting, and controlling the glue bottle are just a few. With all of these being used in crafting, crafts are an awesome way to work on these skills. All of these fun crafts include numerous activities that help develop fine motor skills.
#4 Engaging Academics
Of course, kindergarten is all about learning! There are lots and lots of academic skills we must teach our students in the course of a year. Using crafts to reinforce academic skills and concepts is a great way to engage our students. So often, the students love the crafting part so much that they don't even realize they are practicing academic skills too!
It's so easy to weave an academic skill or concept into a craft. One of my favorite ways to do this is with writing! The students absolutely love showing off their writing by creating a coordinating craft. This 100th Day of School writing craft is just one example of this type of academic connection.
Crafts are also a great way to give students hands-on practice in math. Students can actually build and create their own math problems in craft form. Whether it's an apple basket for counting and number recognition, number sense flowers, or addition and subtraction kites, your students will love showing what they know with crafts! I know mine sure do!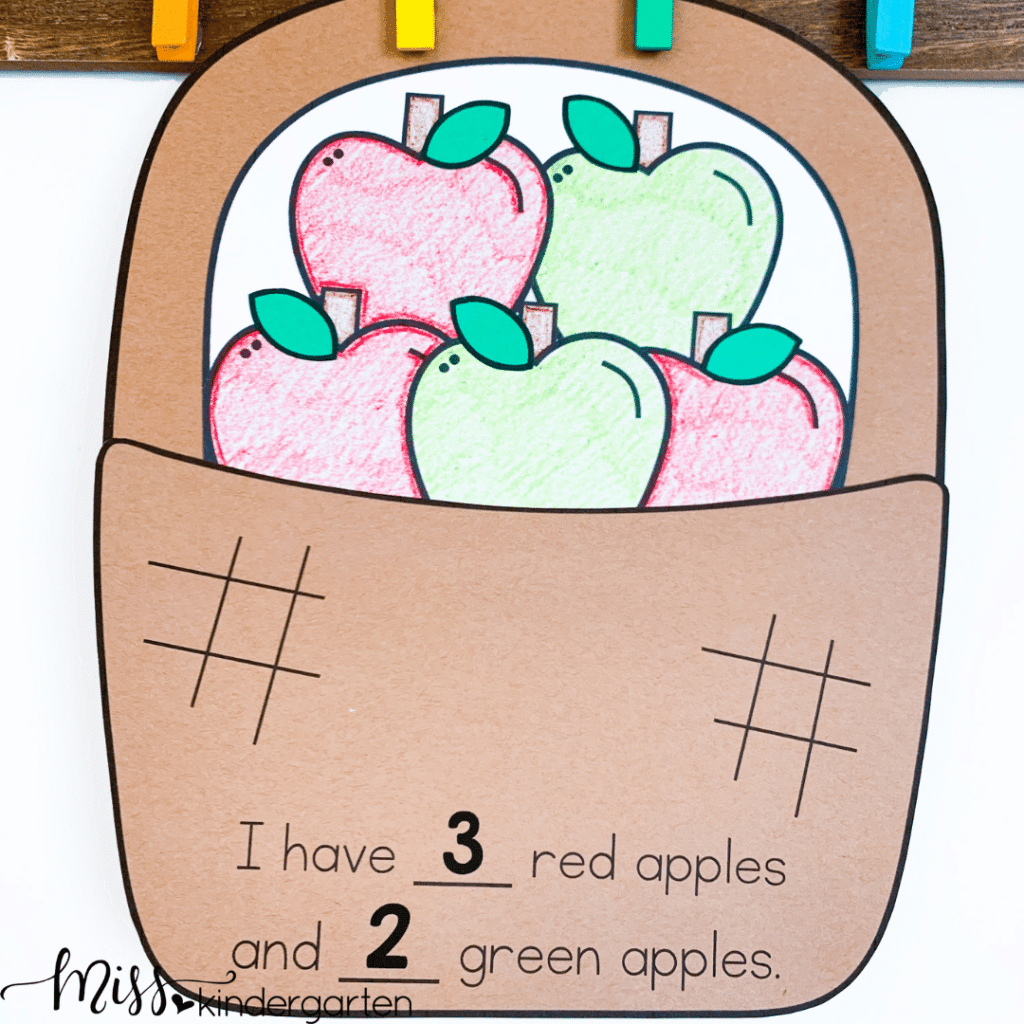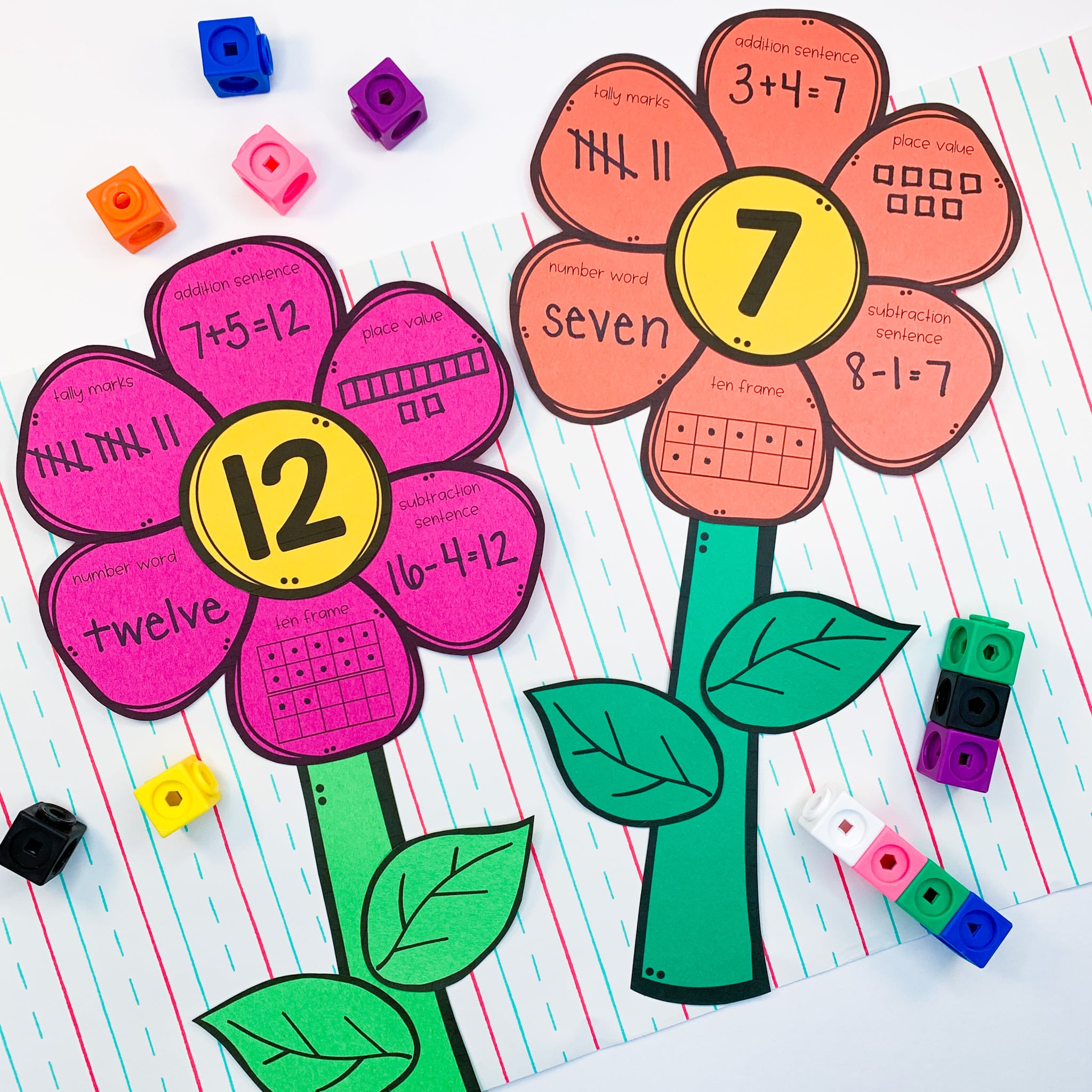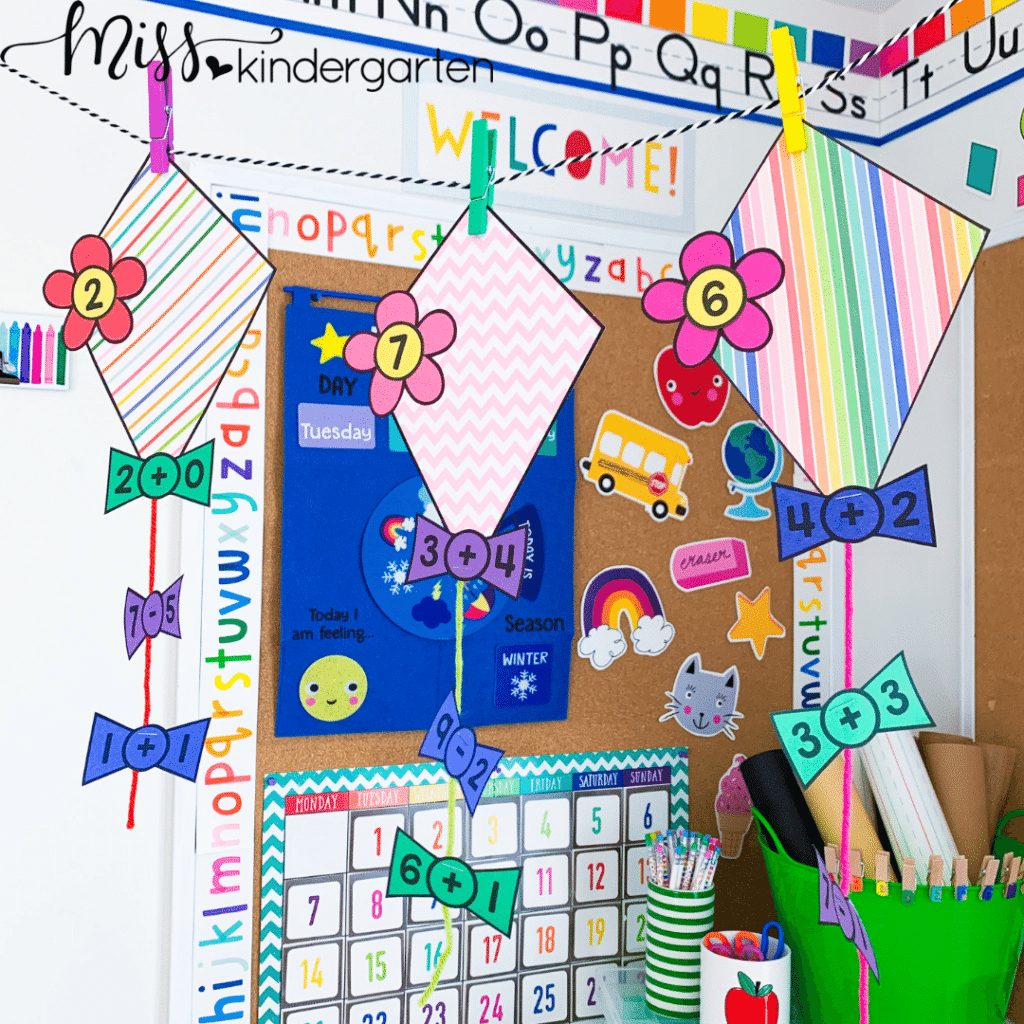 #5 Fun Following Directions Practice
Learning to follow directions isn't always easy when you are five. Crafts are a great way for our young students to practice following step-by-step directions. At the beginning of the year, I model one step at a time. And as the year progresses, we can start building on following multi-step directions for students to follow. It's a great way to build their listening skills.
I also incorporate our visual direction cards as I give multi-step directions to help my students remember the steps and feel successful in their learning.
When giving multi-step directions as you're crafting, you may say something like "cut out the circle body and glue it onto the middle of your paper". Your students need to remember the steps you provided them after they cut out the circle. They also need to remember that they are gluing it in the middle of the paper, and not at the top or bottom.
Crafts have many benefits in the primary classroom. These five are just a few of them! In case you can't tell, I really, really love using crafts in the classroom! I try to include them in my lesson plans as often as I can.
Grab my Crafts for the Whole Year Mega Bundle!!
If you're like me, you want to fill your lesson plans with crafts all.year.long! But it can feel time-consuming to pull it all together. You know your kids will benefit from them, but the process can be overwhelming. I hear you and I see you! I put together all of my crafts for the ENTIRE YEAR into a huge mega bundle for you! There are crafts for every occasion like Back to School, Thanksgiving, Christmas, 100th Day, and Earth Day!
$78.00
This MEGA bundle includes all of the crafts we use in our classroom. They brighten up our room and are fun to make. Get access to 41 of my favorite crafts so you can pick and choose which ones you want to use year after year!

All crafts include easy-to-use templates, step-by-step picture directions, as well as writing templates to incorporate writing into each lesson.
Shop Now
Save these Craft Tips and Ideas!
Be sure and pin 5 Reasons Crafts Are a Must for Kindergarten to your favorite classroom board.