It's that time of year that all mothers love, a day dedicated to them! I really enjoy spoiling the moms in my kids' lives with a little extra effort. We make a Mother's Day Purse that all moms will melt over. Kids are able to write all of their "truths" about mom inside the purse. She will cherish this keepsake for years to come.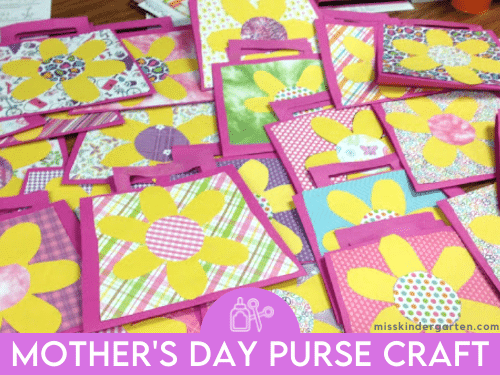 Celebrating All Mothers
Whether your kiddos are celebrating their own mom or another beloved family member, this keepsake purse will make them smile. There are templates for mothers, grandmothers and aunts. A writing template with a fill-in-the-blank is also included so your child can gift this purse to anyone they wish.
Students fill in the blanks about their mom on the inside of the purse. Then, they cut out and decorate a flower to attach to the front of the purse. If you want to get super cute, you can trace the flower template onto decorative paper, like scrapbook paper, so students can add some color to their craft. The template comes with handles to attach to the top. These can be traced on plain paper, black paper or scrapbook paper to match the flowers. The outsides of the purses end up looking so amazing!
Mother's Day Writing Templates
I love seeing all of my students answers as they complete this little writing activity. The inside of the purse is filled with pages of "truths" about mom! The kids answer questions like, "My mom really likes to…." or "My mom always forgets to…". It's hilarious to see what they say. Most kids respond with sweet answers, but some just say the goofiest things. You really get to know your students parents with this activity.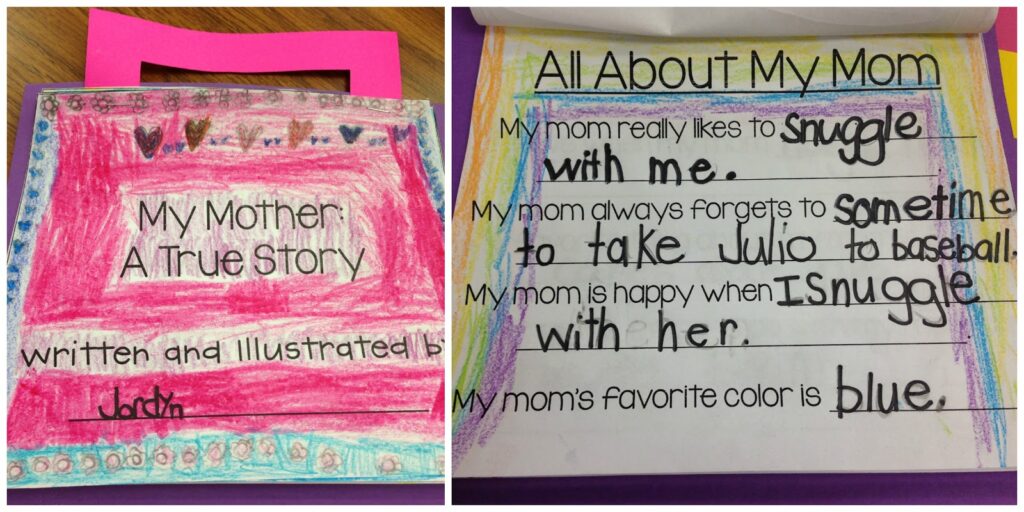 Students can also write about things they know might be in their mother's purse, draw a picture of their mom, describe an outfit she wears that makes her look pretty and so much more!
The amazing thing about this Mother's Day Activity is that you can use all of the pages inside the purse or you can just use a select few. There is no wrong way to have your little ones complete this craftivity. If you are celebrating moms all week long, you can do a page a day and then finish putting the purse together. By the end of the week, they will be so excited to finally give their loved ones the gift and a smile.
When Mother's Day arrives, your kiddos will be fully prepared to celebrate their moms and loved ones with this purse. Happy Mother's Day to all our wonderful mothers, aunts, grandmothers and guardians! ????
Don't forget about Father's Day! Make sure you check out the Father's Day Briefcase to spoil your father figures just as much as the moms!