If you teach Kindergarten, then you know how crucial repetition is to helping young learners master key skills. But repetition can get boring.  That's why I love connecting skills practice to crafts.  There are so many benefits to including crafts in your lessons! Learning to follow directions, working on independence, practicing fine motor skills, and teaching basic concepts are just a few of the reasons crafts are so very important in Kindergarten! Today, I have a cute Number Sense Flower craft to brighten up your classroom lessons and get some serious number sense practice in!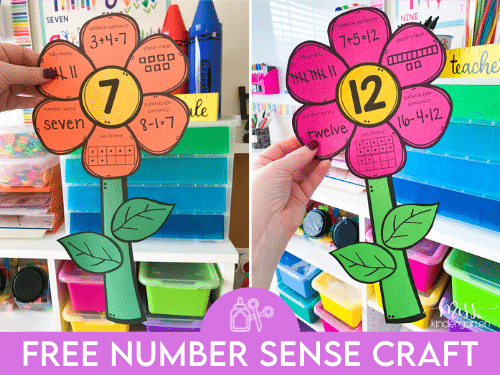 Representing Numbers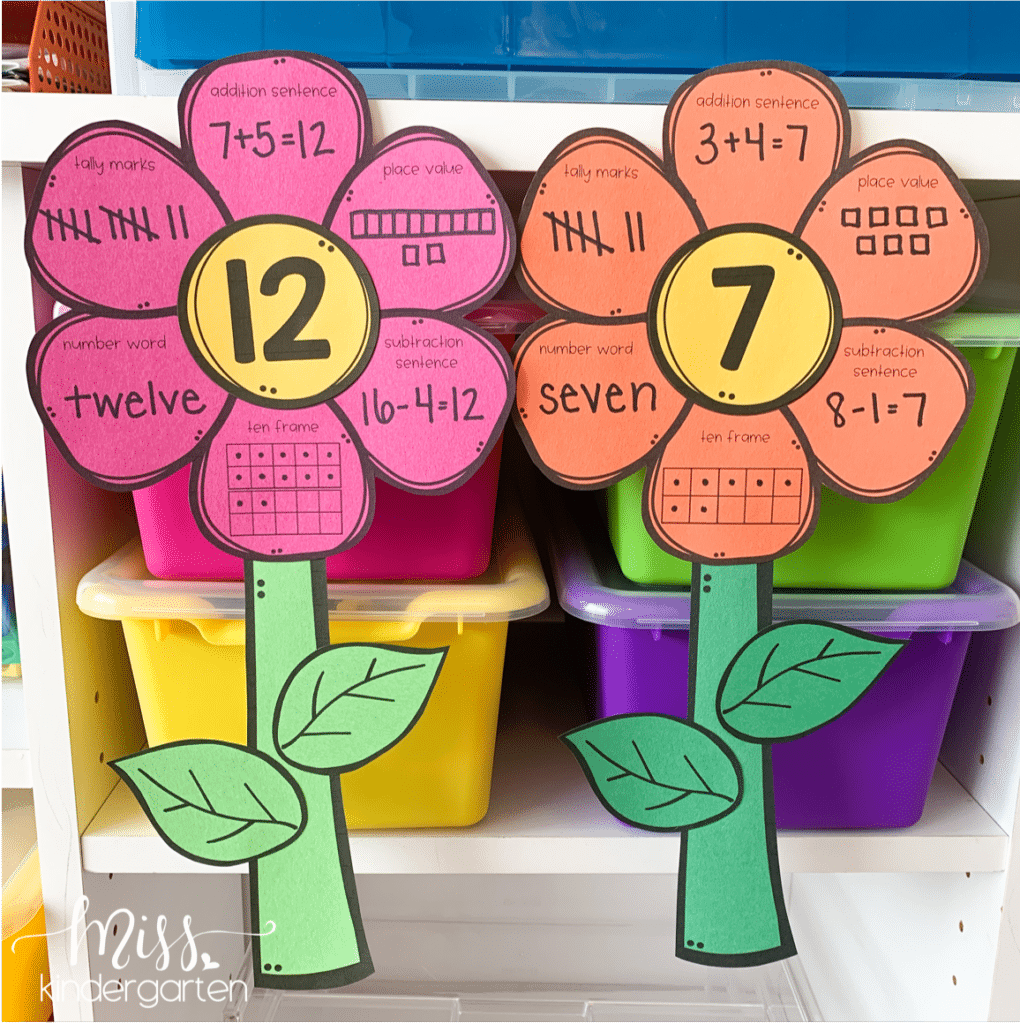 There are so many ways to represent numbers. And while the beginning of the year focus is on learning to recognize numbers, chances are now your students can represent a number in many different ways.
These fun Number Flowers are a great tool to help students see all the different ways they can represent a number. On each of the six petals on the flower, students will represent the target number in a different way, including:  
Word Form
Ten Frame
Tally Marks
Addition Sentence
Subtraction Sentence
Place Value Blocks
Depending on where your group's skill level is, there is a template for numbers 1-10 and another for numbers 11-20.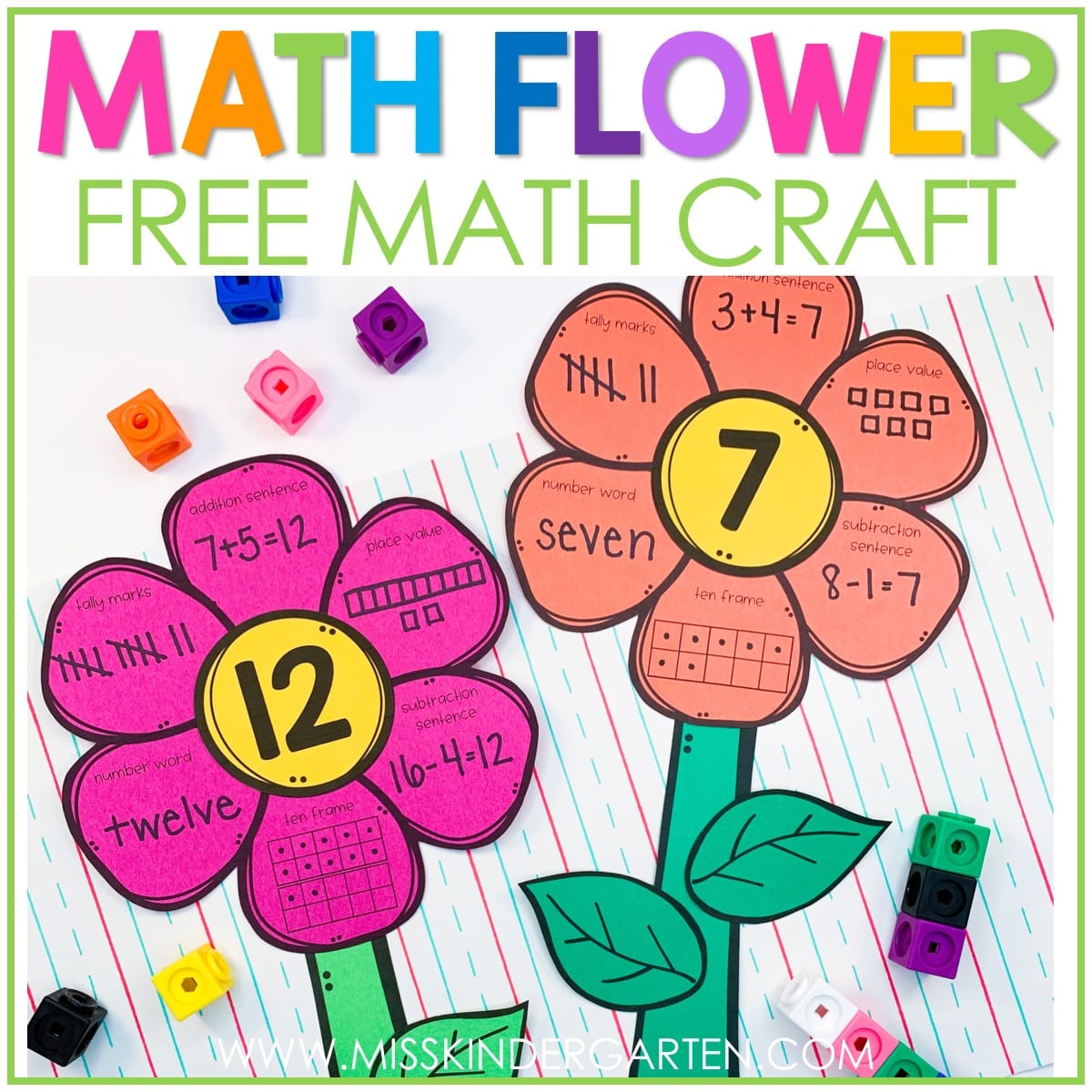 Free Math Flower Craft
Plant some math flowers in your classroom this spring! Your students will have fun representing numbers 1-20 in 6 different ways with this flower craft. Enter your email below to get this freebie sent straight to your inbox!
Typically in kindergarten, we focus on numbers 1-10, but I also included numbers up to 20 if you need to differentiate for your students. The second set of numbers can provide just the challenge they need to keep learning. And if you're looking for more teen number activities, you can check out my teen numbers blog post for some fun end-of-the-year activities or beginning of first-grade review too!
How to Make the Flower Craft
To prepare this Number Flower Craft, copy the template you wish to use onto colored cardstock. If you prefer, you can copy them onto white paper and have students color in the flower pieces. 
Once the templates are printed, you are ready to get started. Give each student a set of flower pieces or place them in your math centers or at your teacher's table to work on.
Students will start by writing their number representation on each petal. We all know how hard it is to write on something that has been freshly glued. Ick!
If you work on this as a class, I suggest everyone work on the same petal at the same time. This will be very helpful so that students will have the proper form of representation on each petal.
If students are working independently, go over the activity first. Make sure to model the different representations. I also like to provide some examples on the board for them to refer to as they work.
This might also be a great activity for a paraprofessional or parent volunteer to help monitor.
Once students have finished their number representations, they are ready to cut out the parts of their flower and assemble it.
Choosing Numbers
I have used two different approaches to making these number flowers. The first approach uses them right along with the lesson on the number. Generally, everyone works on the target number and we complete them together.
However, when completing this activity as a culminating activity, I either let students pick the number they want to represent, or I assign them. When students have different numbers it allows me to use this activity as an informal assessment to see how they are doing with these different methods of representing numbers.
These number flowers make such a fantastic hallway display, especially if you print the templates in a variety of colors! While they are perfect for spring, flowers are really timeless and can be completed all year long!
Make a Number Bouquet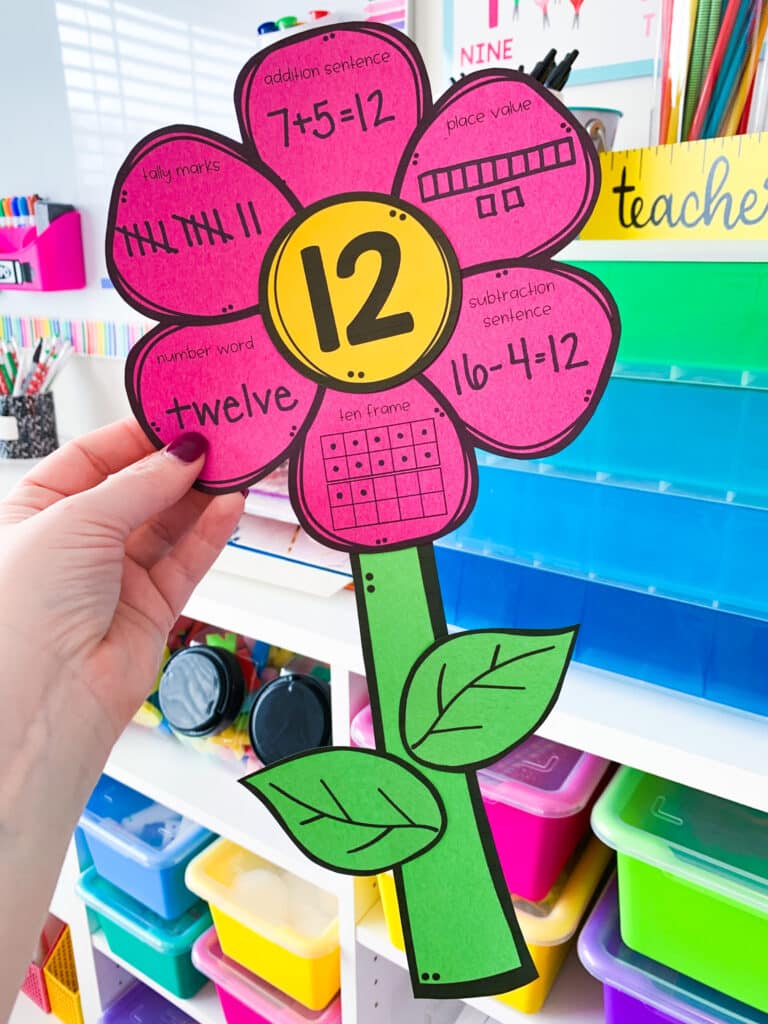 If you would like students to practice number representations with multiple numbers, then don't stop with one flower . . . make a bouquet! You can do one flower each day as you learn about a new number, or have students complete 2 or 3 at the same time as part of the end of a unit.
Completing more than one flower also gives students a chance to work on following directions. I would suggest doing the first flower together as a class and then having students work independently on the remaining flowers. This gives them a chance to apply what they learned about steps and procedures. They also have a huge sense of pride after completing on on their own!
There are so many ways you can use these simple, but effective number flower crafts.  While I can share my experience, you know your students the best!  Trust your instincts and get crafting!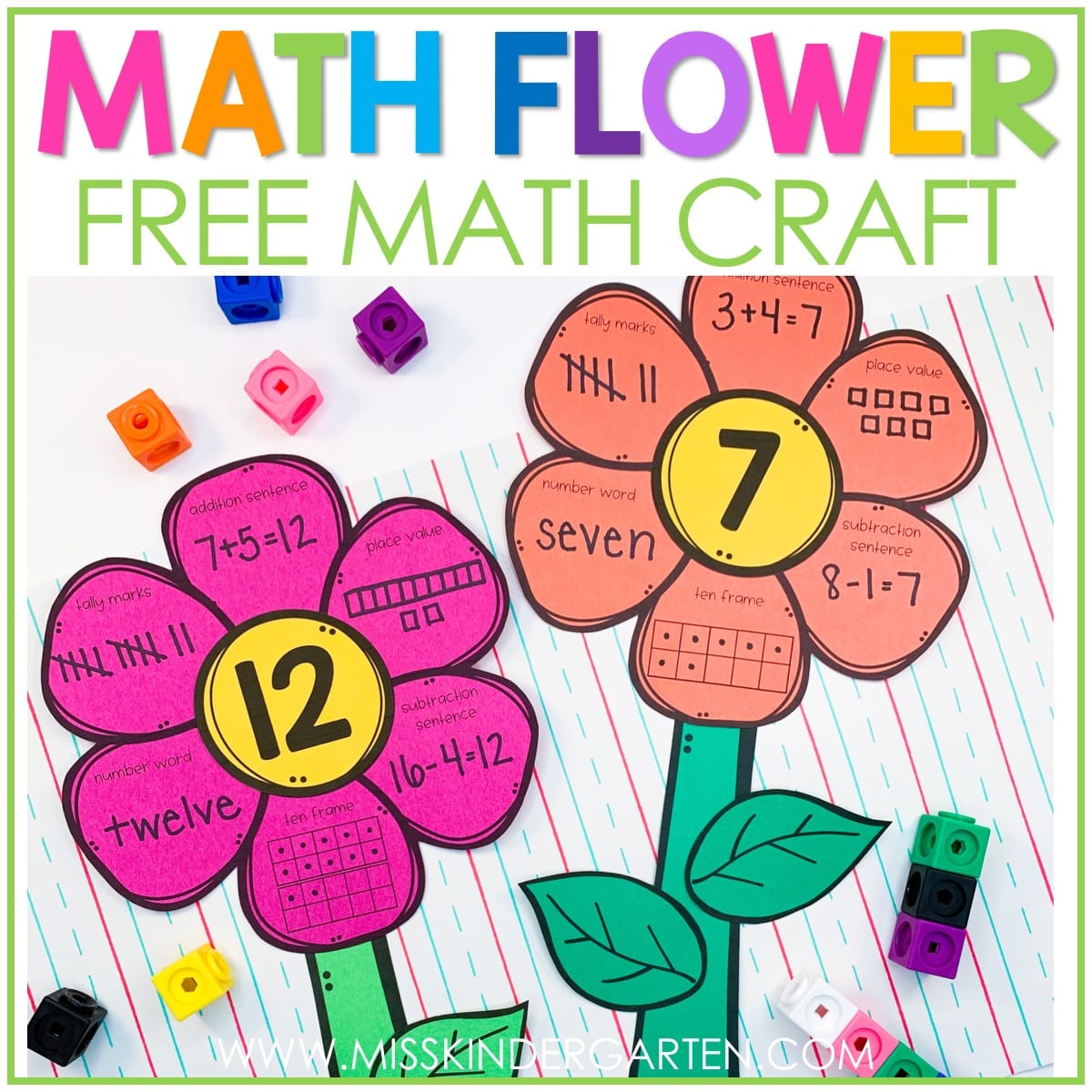 Free Math Flower Craft
Plant some math flowers in your classroom this spring! Your students will have fun representing numbers 1-20 in 6 different ways with this flower craft. Enter your email below to get this freebie sent straight to your inbox!
More Crafting Fun
Alphabet Crafts
Another foundational skill in kindergarten is the letters of the alphabet. These simple alphabet crafts are a wonderful way to help students learn the letters of the alphabet and sounds.
More Spring Crafts
If you're looking for more spring crafts to complete this season, check out my Spring Crafts Bundle! It's full of baby animals, rainbows, Earth Day activities and so much more. This fantastic bundle will help you quickly and easily add crafts to your lessons all spring.
Crafts for the Entire Year
Ready to craft All.Year.Long? Check out the mega bundle of seasonal crafts for crafting fun for the entire year. You will have everything you need to connect crafting to foundation skills while adding some seasonal and holiday fun.
Save these Craft Ideas for Later!
Don't forget to pin these ideas to your favorite classroom Pinterest board so you will be ready when it's time to add these Number Flowers to your lessons!