Learning the alphabet is such a critical skill in kindergarten! Letter names and sounds are the building blocks of reading and writing, so it is important to give students a lot of exposure and opportunities to practice their ABCs. One of my favorite ways to work on letters and sounds is with alphabet crafts! They are hands-on, fun for the kids, and help build their stamina while learning. Your students will have so much fun doing these crafts, they won't even realize all they are gaining!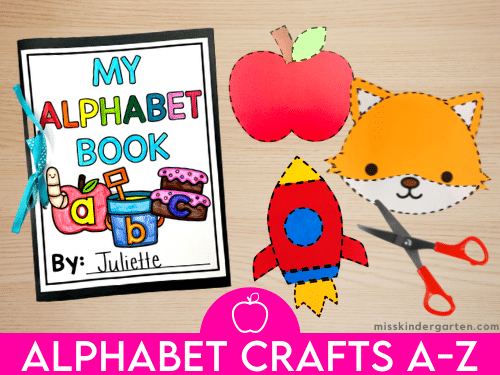 Crafts are Important in Kindergarten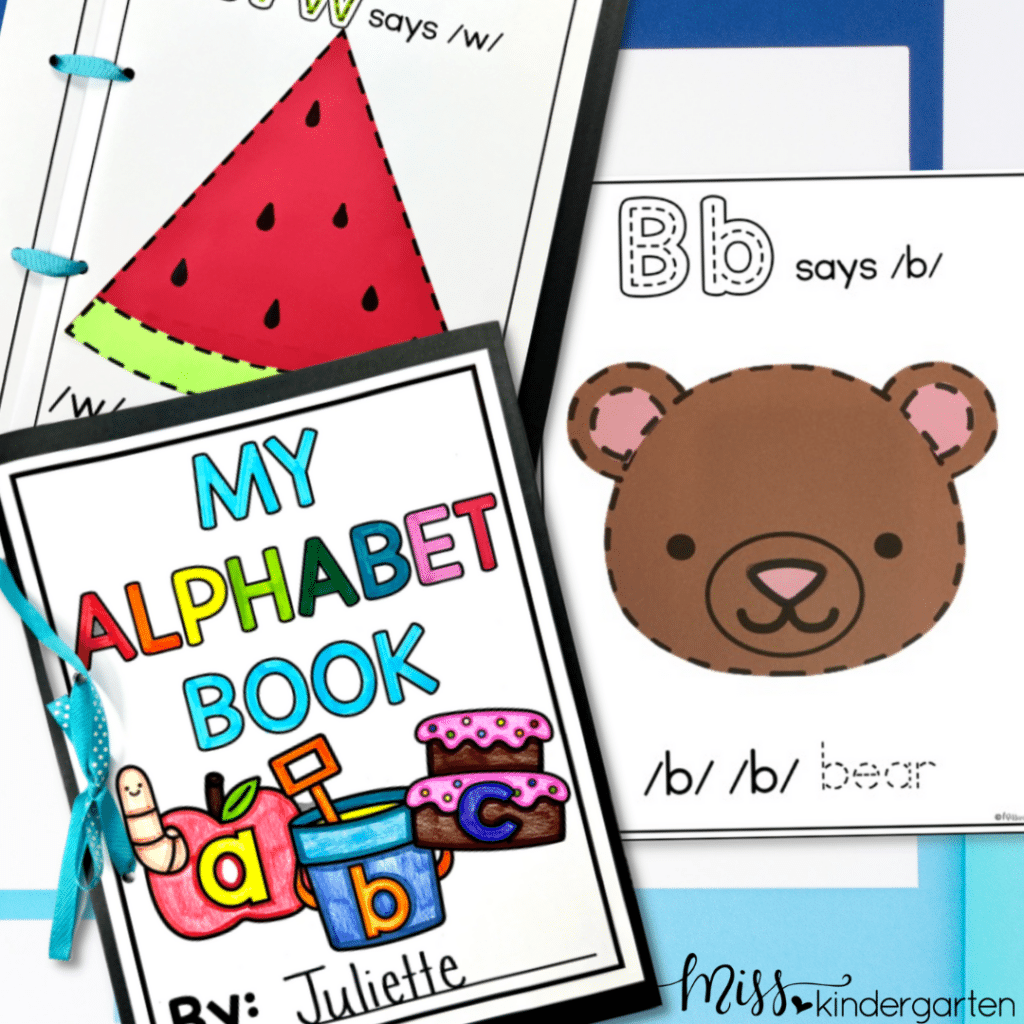 Kindergarten teachers understand the importance of crafting in the classroom. Crafts are an incredibly powerful learning tool you can use in your classroom to help your students master key skills.
While some teachers may view crafting as "more work" or a non-beneficial use of classroom time, we know better!
Crafting in the classroom draws in student attention, gets children excited about the curriculum, and builds classroom community all while focusing on learning goals.
Beyond the amazing benefits related to academic outcomes, your students have so much to gain from classroom crafting!
Crafts Build Fine Motor Skills
Kindergarten is an important time to strengthen fine motor muscles. And . . . while you could probably start each day with a variety of hand exercises, it's probably not a time students will enjoy.
But students have to train their little hand muscles to write, cut, glue, tear, squeeze, etc. Crafts are a great way to work out those hand muscles in a fun and engaging way.
Crafting also helps them with coordination and visual-spatial skills. With crafts, there are many different tools and materials you can use, which makes this great for fine motor skill development activities.
With these alphabet crafts, students are practicing tracing, cutting, gluing, coloring, and putting all of the small parts together to make a whole picture. So much fine motor and visual-spatial practice!
Crafts Help Students Learn to Follow Directions
Following directions is another highly important skill that children need to develop for academic success.
Often, kindergarten is a child's first experience with school, meaning they probably need some extra practice following directions. By providing many opportunities for children to fine-tune these skills, we can help them develop an ability that will set them up for lifelong success.
When working on this, I like to include both one and two-step sets of direction to my kiddos. This will help them engage those "listening ears" and apply what you are asking them to do!
In this resource, you will find that I have made directions easy for the teacher! Each letter comes with a full-color directions page for you to display to students. This will simplify the activity and help students practice following directions in the proper sequence.
The simple directions make this activity great for subs and parent helpers to facilitate as well!
Crafts Promote Creativity
My students love craft time. While I know they are learning so many important things during this time, I think the reason my students love it so much is the opportunity to be creative. The Alphabet Crafts set has a craft specifically designed for each letter of the alphabet.
In the beginning, we do these activities together with lots of modeling and guidance.
However, once your students get the hang of the creation process, this activity becomes more independent and will allow your students to let their creativity shine!
Each craft comes with three options. The first option has students coloring all of the pieces before cutting them out and assembling them.
The second option allows you to print on colored paper and give students pieces to cut out and assemble.
The final option doesn't use templates but instead guides students through using shapes cut from paper to create their pictures.
All of these options give students opportunities to be creative and add some personality to their final craft.
Crafts Lead to a Sense of Pride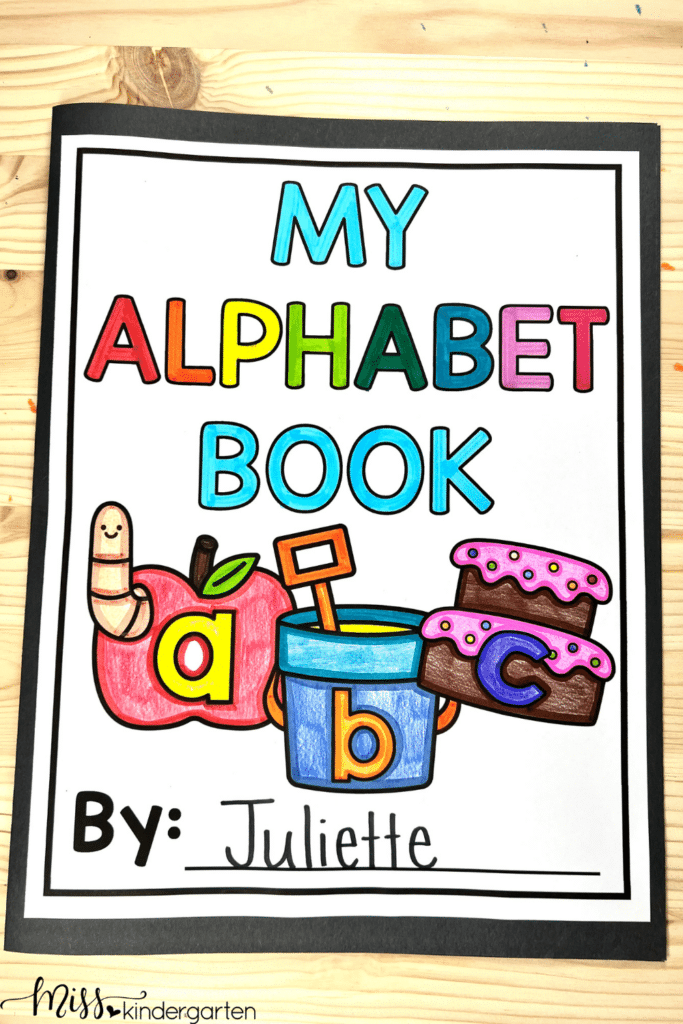 Best of all though, crafts help young learners feel proud and accomplished. As Pre-K and Kindergarten teachers, we know how important it is to help our students build confidence in themselves and their abilities. Bringing crafts into the classroom is such a great way to do just that!
When students take pride in their work, it leads to more confidence and motivation in the classroom. Crafts help students take ownership of their work and learn the meaning of hard work, patience, and trying their best. They love seeing their project hanging up around the room, in the hallway, or adding them to a portfolio.
A fun idea for these alphabet crafts is to bind them all together in a book once you've completed the alphabet. Not only does this make a great keepsake, but the students love reading their alphabet books! It's a great way for them to review the letters of the alphabet and sounds.
Using Alphabet Crafts
I have made these crafts super easy with simple templates and step-by-step directions. Incorporating these crafts into your alphabet lessons is easy.
Decide which option you want to use and gather the materials.
Choose the time you will complete the craft. This could be a whole class activity, a center activity or a small group guided activity with a paraprofessional or a parent volunteer.
Display or store finished crafts if you are going to assemble them into a book. Otherwise, send them home as they are completed.
Have students color the cover page for their alphabet book. Hole punch all the pages and tie them together with ribbon (or staple them) and you're good to go.
Include Differentiation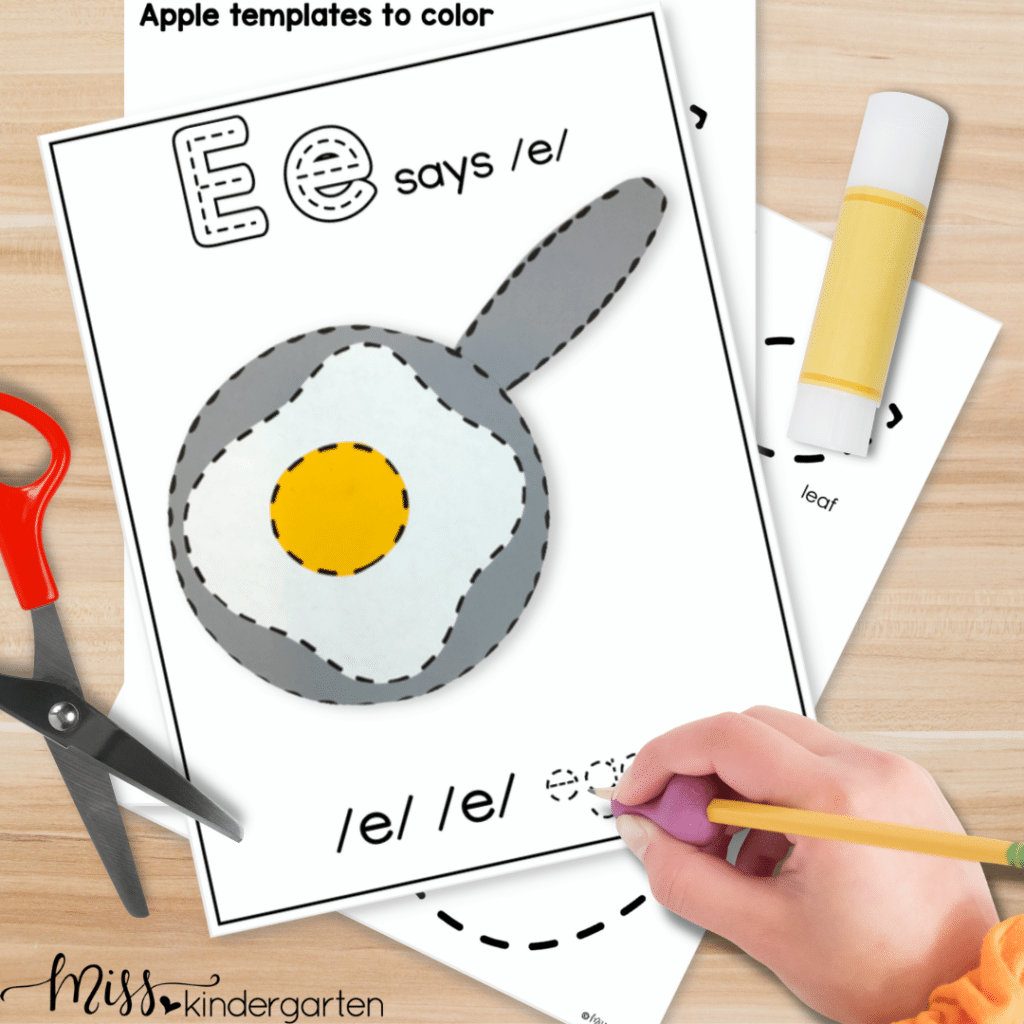 Each of these craft pages includes the uppercase and lowercase letter to trace as well as the word that matches the picture.
But you can step this up and differentiate for your students too! This resource also includes pages with a simple writing prompt that relates to each picture. This is a great way to connect writing for those students that are ready for a challenge.
Another option is to print these sentence frames on the backside of the alphabet craft page and ask your students to finish the sentence and then illustrate their sentence.
This rounds out the activity and encourages handwriting practice.
It's also really fun to flip through the books and see the craft on one side and then the student depiction on the other!
Get Your Alphabet Crafts
Are you ready to start crafting with your littles? You can practice key skills and have fun while teaching the alphabet with my Alphabet Crafts unit! Try adding these into your routine for a fun and purposeful daily alphabet activity.
Save These Alphabet Crafts For Later
Don't forget to add these ideas to your favorite alphabet Pinterest board for when you're ready to add ABC crafts to your day!