In kindergarten, we teach many strategies to help our students practice simple addition problems. I like to give my students several strategies to use when learning to add so they can find the one that works best for them!
There are so many ways to facilitate learning when it comes to addition. There are so many fun and engaging ways to help your students understand what it means to add! Today, I am excited to share three FUN ways to teach addition in kindergarten!
Addition Strategies Posters
One of the best ways to teach your students about addition is with visual posters. We introduce one strategy at a time and hang the posters up in our classroom so we can refer back to them whenever we need to. I like to introduce several strategies to my students so they can find ones that make the most sense to them!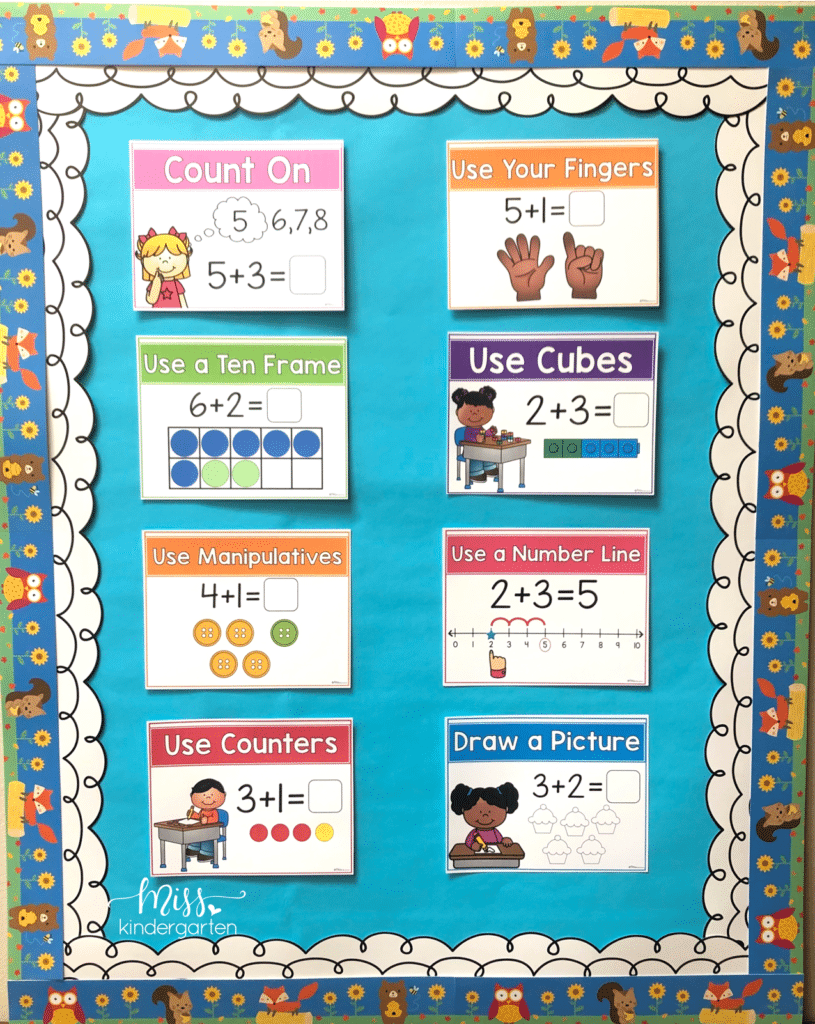 Using these posters, we talk about all the different strategies we can use when adding numbers. I show my students how they can use a ten frame to add, how they can use cubes or manipulatives, and even that they can use their fingers if they need to! It's a strategy that works really well since you always have your fingers on you, no shame in using them!
If you'd like to print these Math Strategy posters and display them in your classroom, you can find them in my shop!
Addition Task Cards
Once we have learned our addition strategies, we love to practice our addition facts with Addition Task Cards. I laminated the center cards, hole punched the corners, and bound them together with a binder ring. During centers, my students can grab a group of addition task cards and practice adding!
These center cards provide my students with several different strategies and lots of practice solving addition equations!
Each task card comes with a cover card so my students know which strategy they are choosing. They can practice using a ten frame to add, using cubes, using a number line, and 8 more strategies! They make for extremely fun and interactive math centers throughout the year!
You can find my Addition and Subtraction Task Cards with over 300 cards included in my shop as well!
Using Addition Songs
Finally, our favorite way to practice addition facts is with singing! My kindergartners love songs, especially songs that teach math skills and strategies!
These songs give them a chance to get up and move after sitting in their seats all day. Whichever song we use, I encourage them to stand up and move in some way. I'm going to share a few of my favorite addition strategy songs below.
There are plenty of others but these are our favorites! Jack Hartmann always has my whole class singing and dancing. The songs are so easy to memorize, so kids find themselves singing the songs while solving problems.
While there are tons of ways to teach and master addition strategies, I hope this post gave you a few new ideas to use in your classroom and some resources to use when you get to subtraction too!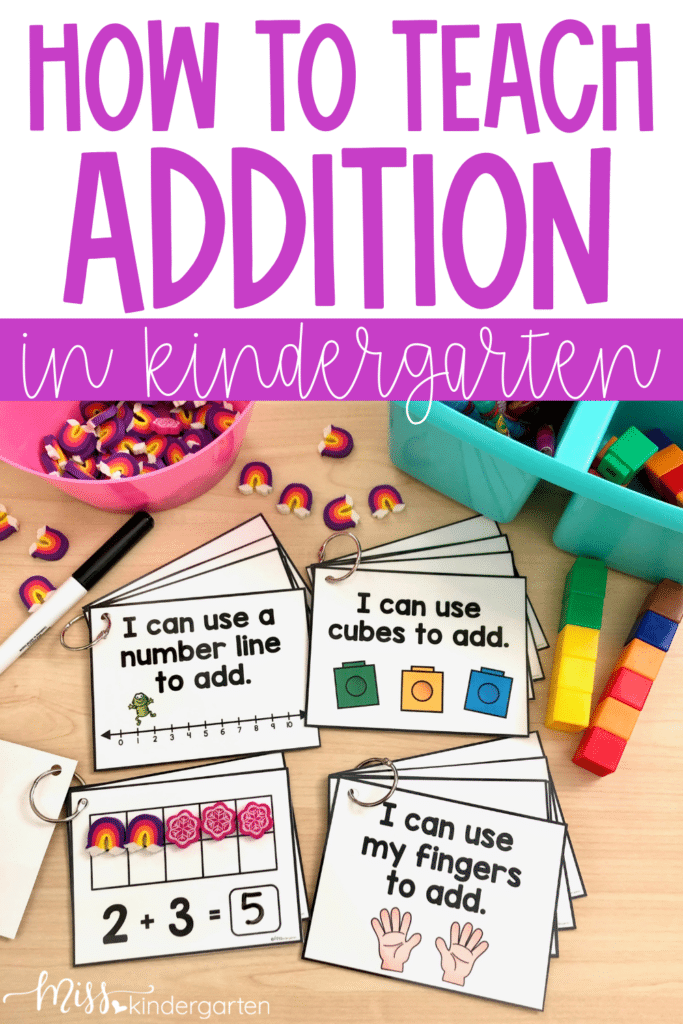 $37.50
This addition and subtraction practice bundle will help you incorporate hands-on fine motor activities, low-prep printables, no-prep worksheets, and even technology! Your students will be engaged and love all of the options available in this bundle. Everything you need to teach addition and subtraction in one download!
Shop Now