School will resume before we know it!  Maybe you have already started working with your little one at home over the summer, or you are looking for new ideas on how to teach the alphabet, I have some fun suggestions for your preschoolers and kindergarteners to jumpstart your fall.  Now is the perfect time to gather materials and curriculum ideas to prepare for the school year!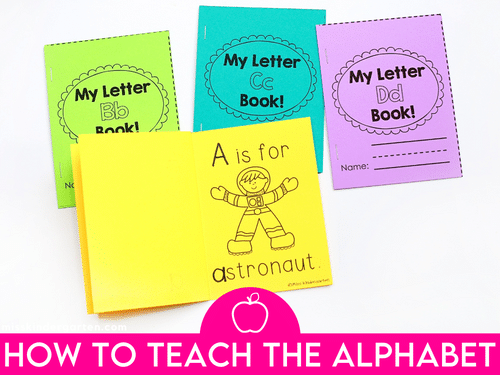 As we all know, reading is an essential milestone for kids. However, before reading can begin, we need to teach the alphabet – letter shapes, names of the letters, and letter sounds.
Why Do We Need To Teach the Alphabet?
The alphabet is a stepping stone to reading words. Words will progress to sentences. From there, sentences will become stories, essays, books, and so on. Introducing the alphabet in a multi-sensory way will get you started on your homeschooling journey.
How Can You Teach the Alphabet?
The key to a curriculum or unit for homeschoolers (or any learner) is to keep it FUN, engaging, and hands-on! Approaching a subject from many angles helps with retention, progression, and mastery. Merely teaching the letters of the alphabet by doing a worksheet may not work for many learners. It can be tedious. But, when the child sculpts the letter from playdough, recites a fun poem, or makes a craft, learning will be fun, creative, entertaining, and long-lasting. Add in games, song, and movement, and you'll have eager little beavers, ready to learn!
Printable & Resources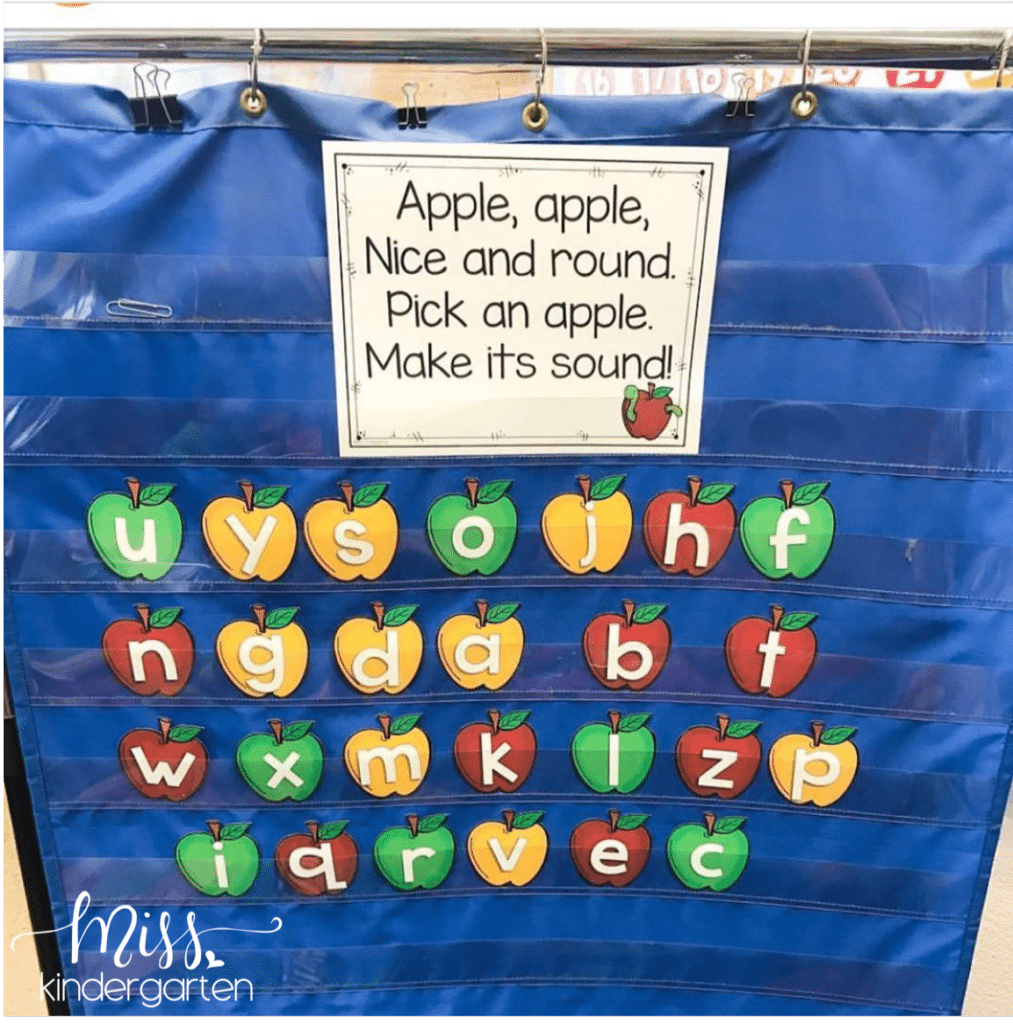 Enhance the Experience
Here are some additional ideas to add some more fun to foster learning naturally.
Read books focused on the letters of the alphabet. My favorite is Chicka Chicka Boom Boom, but there are so many out there! Look out for another post that includes more book ideas!
Use videos online (YouTube, SafeTube) that review, teach, and reinforce letters and letter sounds. The rhymes, poems, and musical nature of videos will help kids understand quickly.
Add some movement to your letter unit. Can you make the letter T with your body? What about the letter W? Can we work together to make the letter A?
Get creative and play some alphabet games. I love the flyswatter game. Write down the letters on a whiteboard, or have flashcards scattered across the table. Shout out a letter, and your kid swats the letter with a flyswatter. Check out my alphabet Pinterest board for some fantastic alphabet games.
Practice the Alphabet Throughout the Day
As you go about your day, identify things in the house that begin with a specific letter. Ask your kiddos if they can find other items and objects that start with that same letter.
You can also focus on a Letter of the Day or Letter of the Week. Try to find things in your house that begin with that letter. Sing a song using that letter – or even better, use your creativity and make up a song! Make a new recipe that starts with the letter of the day or find some fun food ideas on Pinterest. For instance, if you're working on the letter B, you can make a BEACH treat. Put some blue frosting on one side of a graham cracker and add some goldfish. Now you have a little beach to go with your letter B theme!
Another idea is to become sleuths for a day and create a scavenger hunt in your home. Look for objects that start with a letter, objects that begin with a specific sound, or the matching upper and lowercase letters.
Sing the ABCs while you are washing hands!
There are many, many ways to keep the learning going naturally all day long!
Download My Printable Resources
Transitioning to homeschool shouldn't be dreadful. The more excited and prepared you are, the more your kids will enjoy it. Beginning with the ABCs is an essential step, but keep it fun to nurture learning. The above mentioned kid-approved resources are found by clicking these links:
Let me know what activities you liked the best!