Have you ever seen highlighter sticks used in the classroom to help students read? These are one of my favorite pre-reading strategies! I created them so my students can focus on specific words in our text, but they can be used for so many things!
I fell in love with highlighter sticks when I saw them on another Kindergarten blog, so I went to Target to look for some colored transparencies so I could make some. One day, I was hanging out in the dollar section (like all teachers do ? ) when I saw the lady in front of me holding colored file dividers. Just what I needed! I didn't see any others, but then…she put them down! SCORE, all mine!
I can't wait to show you how I made these reading strategy sticks and how you can use them in your classroom with your students. They are such a simple, yet effective way to help students with tracking and one-to-one correspondence.
How To Make Highlighter Sticks
To make these handy DIY highlighter sticks, you will need a few simple supplies.
Popsicle sticks
Colored, transparent file dividers
Mod Podge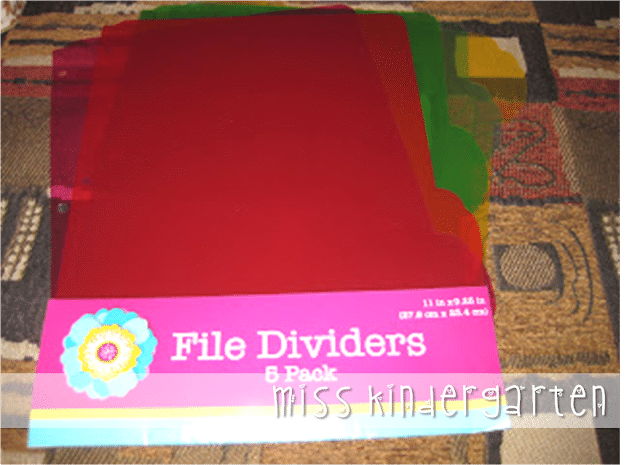 The first step is to take your colored, transparent file dividers and cut them into 1-inch squares. I used yellow, but any color will work as long as they are transparent. These were 5 for $1 in the dollar section!
Next, glue the 1-inch squares onto the popsicle sticks with the Mod Podge. I first tried tacky glue and that didn't stick very well. Then I got out my trusty hot glue gun and that didn't work either. By trial and error, I found Mod Podge worked best!
It's that easy! You can whip these up in no time and store them in one of those cute little metal containers that you find in the Target dollar section and you will be ready to start using these with your students!
Different Sizes of Highlighter Sticks
After I started using these highlighter sticks in my classroom, I got to thinking and decided to make some highlighter sticks in different sizes and colors. I made skinnier sticks in a different color so my students could highlight shorter words. That way we had sticks to use for other pre-reading strategies as well!
Using Highlighter Sticks for Pre Reading Strategies
Teaching students to use one-to-one correspondence when they are reading to track where they are in the sentence is a very important early reading skill. This will help them build reading fluency. These highlighter sticks are the perfect way to help your students do this and they are fun for the kids, too!
Before your students start reading a book, they can find the focus words on each page with their highlighter sticks. These can be sight words or high-frequency words. If you are working on decoding CVC words, you can have them highlight the words in each word family. By highlighting each word before they read, they will begin to recognize and remember that word in context.
Another idea is to simply have your students highlight each word as they read. This will help them track as they go through the sentence or passage. This would be a great activity to do during word work centers or with decodable readers.
One of our favorite ways to use our highlighter sticks is to highlight "brain words," the sight words that we need to keep in our brains! I will read a sight word aloud and have my students use their highlighter stick to find it in the story.
These highlighter sticks can even be used to highlight color words, number words, vocabulary words, etc. Students will have fun being word detectives and searching for these words to highlight as they read.
More Ideas for Using Highlighter Sticks
Highlighter sticks can be used for more than just reading, too! You can play games with them and even use them for math!
One idea would be to give students a sight word page with several sight words on it. Call out a sight word and have students see how fast they can find and highlight the word. They will love this challenge!
For math, you could play a similar game with numbers on the page. Call out a number and have students race to find and highlight it!
Additionally, students can use their highlighter sticks to highlight addition and subtraction equations as they read them.
There are just so many fun ways you can incorporate these into your students' learning. I hope you give these simple, DIY highlighter sticks a try in your classroom!