One of my all time favorite things about teaching kindergarten is the awesome growth you see all year long! I just love the confident little learners that my students are becoming. We work really hard in kindergarten, but we also have a lot of fun.
I truly believe that having fun is the main ingredient behind building life-long, confident learners! So what's my secret behind teaching sight words? Making them fun, of course!
Here are 8 engaging, hands-on ideas to practice sight words in your classroom:
Introducing Sight Words
A great way to start your kindergartners off with sight words practice is by introducing color words. These are sight words that are seen often and your students will have some of them in their sight word bank already. This is a great way to introduce sight word practice to your kiddos while also helping them feel successful in their learning!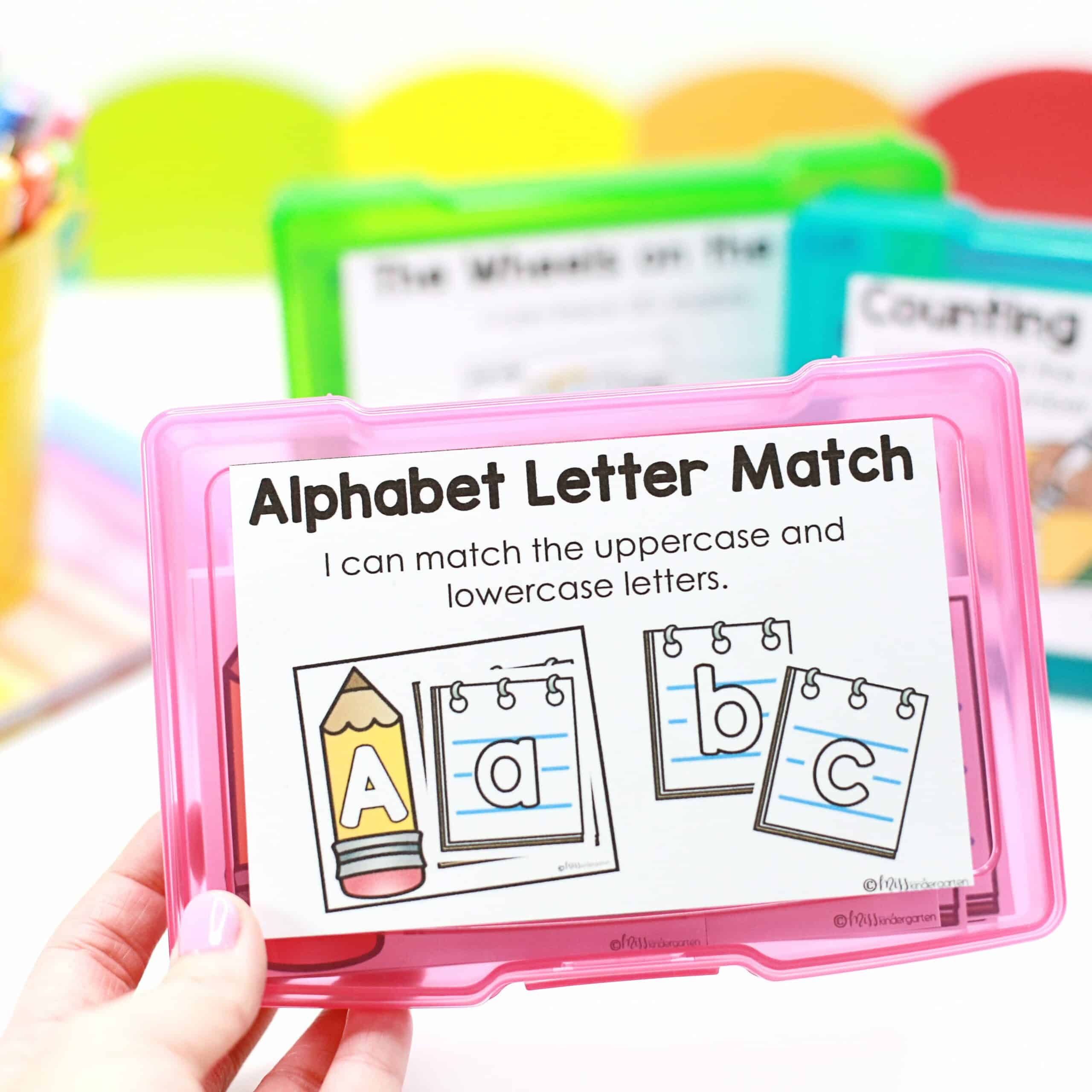 Free Download
Free Low Prep Centers!
If the thought of planning and prepping centers has you feeling extremely overwhelmed, then these low-prep centers are EXACTLY what you need! They're so easy to prep, you could use them tomorrow! Click the button below to sign up for the free download.
We also LOVE the novelty of using dry-erase markers to practice writing our sight words, and we're saving paper along the way! Stick the printable pages into a sheet protector or try these reuseable dry-erase pockets. These sight word practice pages give your students an opportunity to practice spelling and writing the sight word, as well as using the word in a sentence.
Using Songs to Practice Sight Words
We are BIG fans of songs and chants in the classroom! During transitions or when we have a little extra time, we love to sing our sight word chant.
Hold up a sight word flashcard, or write the word up on the board, then practice the word in all of the different ways. This chant incorporates whole body learning and total physical response which is a wonderful way to reach ALL of your learners. Grab this sight word chant over here!
Hands-on Sight Word Practice
We also love using stamps to practice our sight words. This is great because your students have to use what they know about letter formation to find the correct letter stamp, and the reluctant writers love the stamps because it gives their fingers a little break from writing.
Sometimes we even make stamping booklets! We focus on one sight word per book to complete our little stories. My students love keeping their sight word booklets in their desks and being able to read them all on their own!
We also love, love, love to practice building sight words with play-doh! I seriously could have this center out allll year and they would never, ever tire of it! I totally get it though, who doesn't love learning with play-doh!?
Using Sight Words in Writing
These sight word spelling task cards are great to set up in your writing center. They give your students lots of opportunities to practice those all important words, including rainbow writing, ABC order, and a class favorite: fancy writing!
Later on in the year, as our sight word knowledge grows, we are able to integrate our sight words into our learning. I found these wonderful sight word dice at the Dollar Tree, but you can also use sight word cards or spinners if you can't find these!
My students love to roll the sight word dice and then use the word in a sentence. We practice our writing conventions, remembering our uppercase letters and punctuation. Plus, notice that fabulous finger spacing.
Finally, we also love to use our cut apart sentences and glue them in the correct order. We usually make silly sentences before gluing the sentence down which results in endless laughter, but what my students don't realize is that they are reading the words solely on sight and not relying on the context clues to get them through the sentence! #teacherhack 😉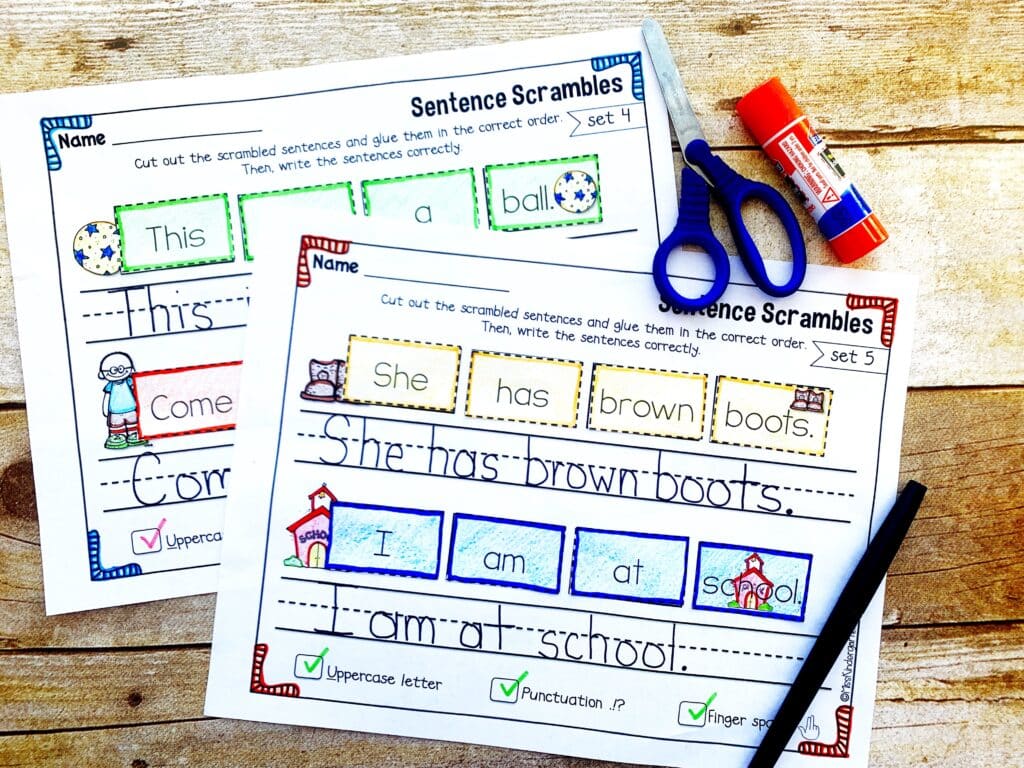 Sight Word MEGA Bundle!
If you're looking for new ways to practice sight words with your students, you can grab all the activities I shared above AND MORE in my Sight Word Mega Bundle! It includes ALL of the sight word resources in my shop in one easy download!
This is also an endless bundle meaning, as I continue to add more sight word practice to my shop, you will be able to access all of the new resources in this bundle! You can check out the discounted bundle below!
I LOVE teaching sight words and thinking of fun and engaging ways to have my students practice those tough words that they see every day! This sight word mega bundle is a great way to help your students practice reading and writing sight words in context. With this bundle, your students can practice reading sight words, manipulating sight words, writing sight words, and reading the words in a sentence.
Grab the Bundle!
If you own some of my sight word resources but would like to switch out for the bundle, just send me an email! info@misskindergarten.com