I put together some reading fluency activities to help my kiddos work on reading fluency. Fluency is a really important skill for beginning readers to learn. Fluency means the ability to read text quickly and accurately. One way we work on reading fluency is with word families. When students gain an understanding of word families and start to see "chunks" in words, they become better readers!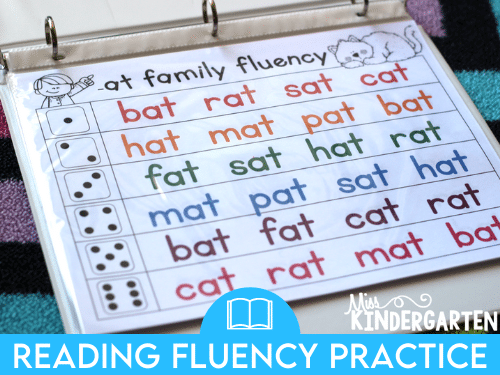 Instead of sounding out each phoneme, or sound, in the word, your students can use these reading fluency activities to practice reading fluently. Word family fluency is a great way for your students to practice reading accurately and fluently. You can group the word family words on a ring for your students to flip through and practice reading.
The word family chunks are color coded to help your students see each chunk!
If you are short on color ink, these reading fluency cards would also be great to copy onto colored paper!
I also include some words with blends to differentiate for my advanced readers.
The other fluency page is all on one sheet. You can slide the page into sheet protectors and keep them in a binder at your reading table. This would be great quick practice before starting your reading groups!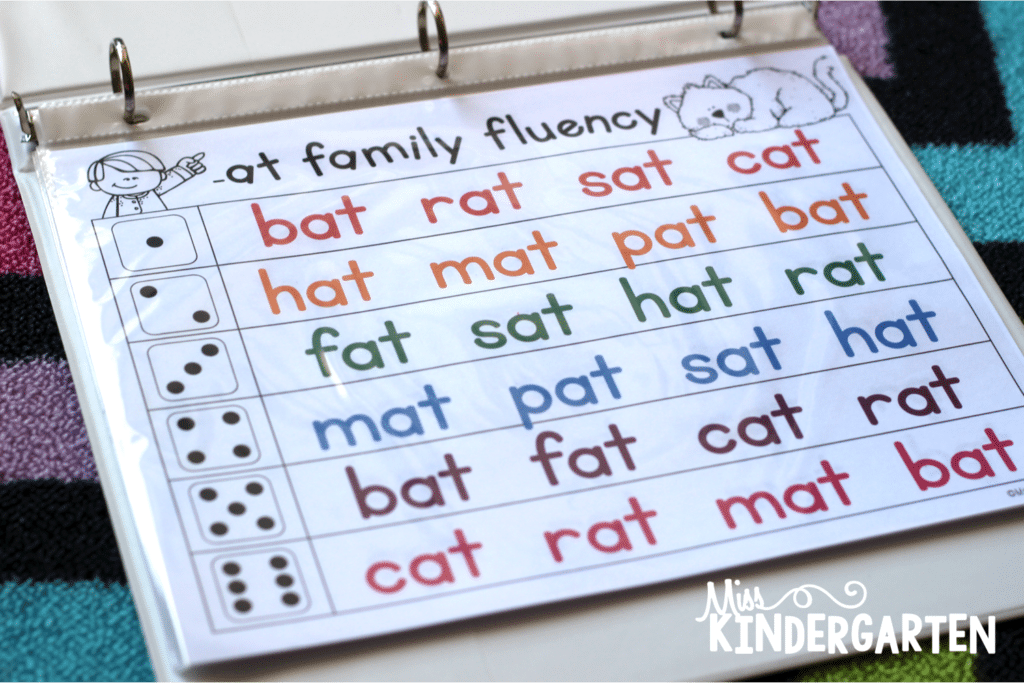 Your students can roll the dice, find the row of words, and read the words as quickly and accurately as they can. They'll get better and better with each read!
Interested in trying these reading fluency activities with your class? Click the link below to download the -at family words fluency for free in my shop!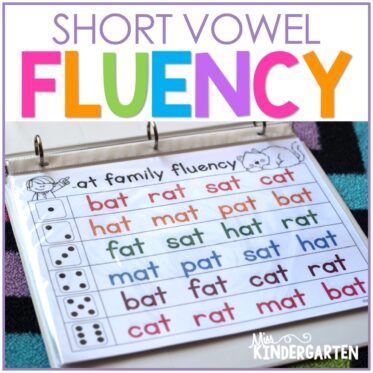 Help your students read -at family words with word cards and roll & read fluency pages. They will love learning to read with these!
Download Your Freebie!
You can find the rest of the short vowels word reading fluency practice in my shop too!