The 100th day of school is one of the most exciting days of the year! I love planning and implementing fun activities to get the kids excited about counting to 100. I have some fantastic ideas to celebrate the day, one of which is an adorable cut and paste 100th day writing craft. This craftivity will make your classroom bulletin board or hallway display POP! I'm going to show you how to make the most of this fun activity for celebrating the 100th day!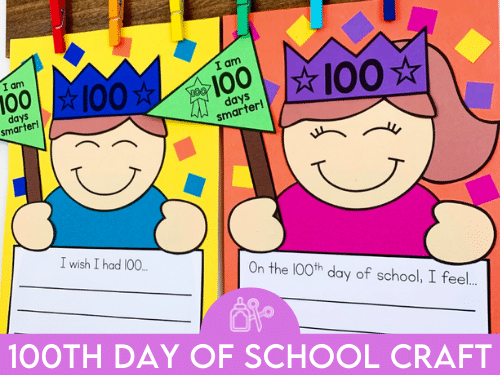 How To Use This Craft
To use this cute 100th day craft, you will first print the templates to trace or copy them directly onto colored paper. Then, you or your students can cut the shapes out to create your little paper friend. Next, glue everything down onto your choice of colored construction paper. Don't forget the 100th day crown!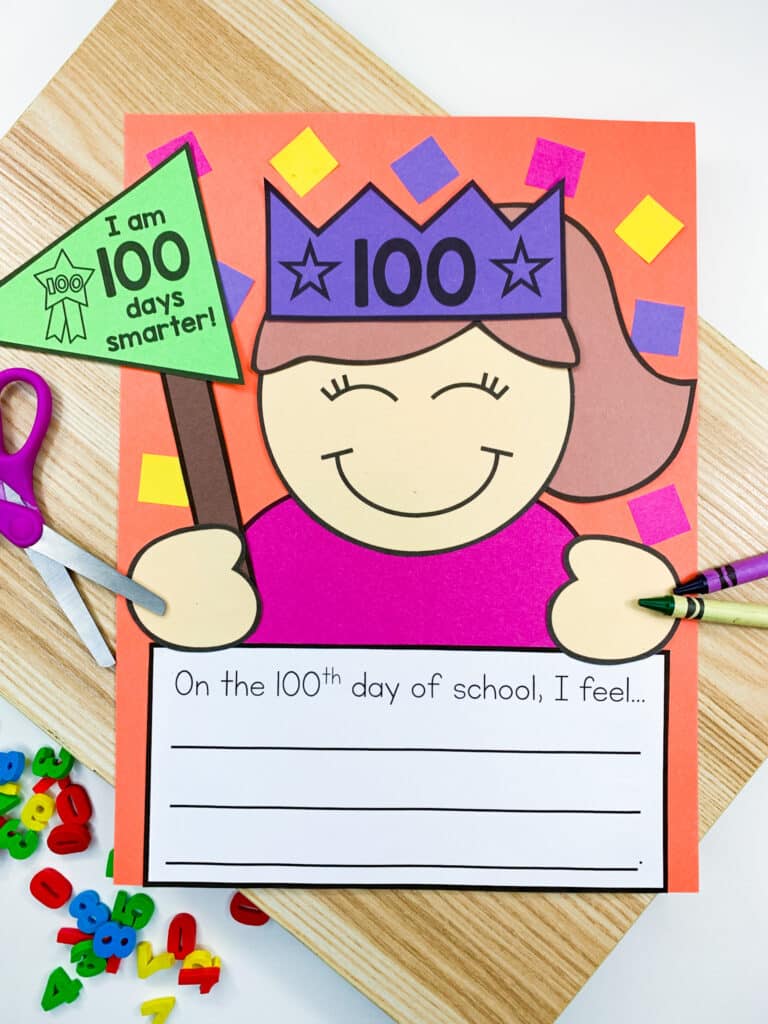 Last, your students will complete the writing prompt. There are several writing prompts to choose from based on the needs of your classroom. One of the prompts is, "On the 100th day of school, I feel…". Students can describe how excited they are about completing 100 days of kindergarten or first grade. They might mention how proud they are of themselves or how excited they are for the rest of the year.
Another writing prompt option is, "When I am 100..". Watch how creative students get while thinking about their life when they are 100 years old. They come up with the sweetest (and silliest) responses. Hanging these in the hallway will bring a smile to your coworkers' faces.
A third writing option is, "If I had $100, I would…". This writing prompt is fun to find out how much your kids think $100 actually is. Some try to buy a house with $100, others just want a pack of crayons. Have fun helping your students complete these sentences.
The last prompt you can use is, "I wish I had 100…", where students decide what they want 100 of. This is another silly writing option to get a feel for your student personalities. I love letting students share their writing with the class after we complete an activity.
Why Celebrate the 100th Day?
Why should you celebrate the 100th day of school? There are about 180 days in each school year, but kindergartners learn to count to 100. Many teachers have their students keep track of each day of school. This teaches them to count by 1s and 10s to 100 in a ten frame or with other tools. If you've ever listened to a 5-year-old count, they are proud of themselves for reaching 100! In their minds, it's the biggest number out there. This means we have to celebrate them being 100 days smarter! Why not celebrate with this 100th day writing craftivity.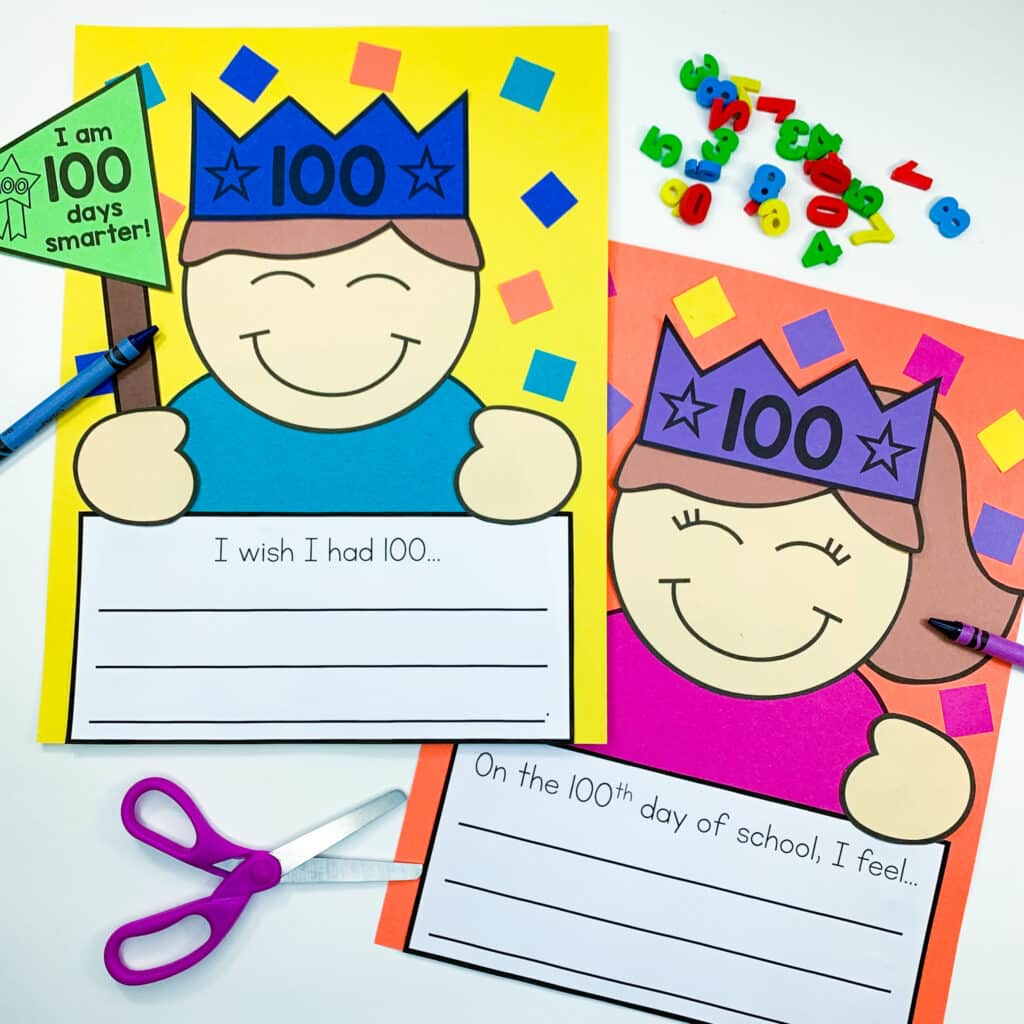 This craft can be used in many grade levels since the writing prompts help create a little bit of differentiation. If you'd like to use this craft to celebrate the 100th day of school in your classroom, you can grab it in my shop!